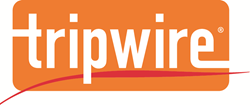 The Tripwire team continues to deliver solutions that can improve cybersecurity for our customers and we are pleased to add these new awards to the growing list of honors our innovative cybersecurity solutions have received
Portland, Oregon (PRWEB) September 18, 2014
Tripwire Inc., a leading global provider of advanced threat, security and compliance solutions, today announced that three of its products were recognized with Golden Bridge Awards for Innovations in Information Technology. Winners were honored during the awards dinner and presentation on September 8, 2014, at the InterContinental Mark Hopkins Hotel in San Francisco, California.
The Tripwire® Enterprise solution won the 2014 Golden Bridge Award in the Security Solution for Enterprise (Large) category. The Tripwire Enterprise solution is a real-time threat detection, security and compliance management suite whose policy management, file integrity management and remediation capabilities stand alone or work together in a comprehensive, tightly integrated SCM solution. The suite lets cybersecurity teams rapidly achieve a foundational level of security throughout their IT infrastructure by reducing the attack surface, assuring system integrity and delivering continuous compliance. With over 400 available policies, the Tripwire Enterprise solution offers the most comprehensive platform and policy support in the industry.
The Tripwire® IP360™ solution won the 2014 Golden Bridge Award in the Vulnerability Assessment and Remediation category. Tripwire IP360 enables thousands of enterprises and government agencies to cost-effectively measure and manage their vulnerability and security risks. Providing the ideal foundation for assessing security risks on every system, the Tripwire IP360 solution sets the industry standard for agentless discovery of all networked devices and includes up-to-date coverage of the latest operating systems, applications and vulnerabilities. The Tripwire IP360 vulnerability solution provides comprehensive coverage of over 90,000 conditions including Heartbleed (CVE–2014-0160) and all known variants of Backoff malware.
The Tripwire® SecureScan service won a silver award in the Cloud Security category. Tripwire SecureScan is a free, cloud-based vulnerability management service for up to 100 Internet Protocol (IP) addresses on internal networks. This new tool makes vulnerability management – a widely recognized security best practice among large corporations – easily accessible to small and medium-sized businesses that may not have the resources for managing enterprise-grade security technology. The Tripwire SecureScan solution uses the same technology platform as Tripwire IP360 and also provides coverage for over 90,000 security conditions including well-known vulnerabilities such as the Heartbleed security bug and Backoff malware.
In addition to the product awards, Tripwire was honored with the Grand Pillar Trophy award. Tripwire's information technology video series, "Human Hacking 101," also won the award for Best In-House Campaign of the Year.
The annual Golden Bridge Business and Innovation Awards program encompasses the world's best in organizational performance, products and services, executives and management teams, women in business, innovations, case studies, product management, public relations and marketing campaigns and customer satisfaction programs from every major industry. Organizations of every size from around the world are eligible for nomination. More than 40 judges from a broad spectrum of industry voices from around the world participated and their average scores determined the 2014 Golden Bridge Business Awards winners.
"The Tripwire team continues to deliver solutions that can improve cybersecurity for our customers and we are pleased to add these new awards to the growing list of honors our innovative cybersecurity solutions have received," said Elizabeth Ireland, vice president of marketing for Tripwire. "The security challenges for organizations will continue and the Golden Bridge organization is providing a valuable service identifying market-leading solutions."
About the Golden Bridge Awards
Golden Bridge Awards are an annual industry and peers recognition program honoring best companies in every major industry from large to small and new start-ups in North America, Europe, Middle-East, Africa, Asia-Pacific, and Latin-America, Best New Products and Services, Best Innovations, Management and Teams, Women in Business and the Professions, Case Studies, Customer Satisfaction, and PR and Marketing Campaigns from all over the world. Learn more about The Golden Bridge Awards at http://www.goldenbridgeawards.com.
About Tripwire
Tripwire is a leading provider of advanced threat, security and compliance solutions that enable enterprises, service providers and government agencies to confidently detect, prevent and respond to cybersecurity threats. Tripwire solutions are based on high-fidelity asset visibility and deep endpoint intelligence combined with business-context and enable security automation through enterprise integration. Tripwire's portfolio of enterprise-class security solutions includes configuration and policy management, file integrity monitoring, vulnerability management and log intelligence.