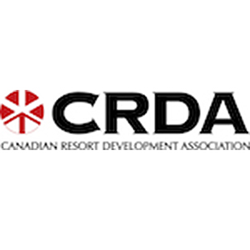 Orlando, Florida (PRWEB) September 19, 2014
The Canadian Resort Development Association, a trade association dedicated to furthering the interests of the resort industry in Canada and throughout the world, has announced the finalists of its 2nd annual Cornerstone Award.
This coveted award recognizes innovators in the vacation ownership industry and entry was open to any company, Home Owners Association, individual or vacation ownership project. A worthy recipient of the Cornerstone Award would be anyone or any company that has seized an opportunity, addressed a need, solved a problem or created a game changing value proposition that has left a lasting positive impact on the industry, the environment and society, while being an inspiration to other CRDA members.
The three finalists are as follows:
CondoWarehouse.com:
CondoWarhouse.com is a business-to-business online platform created by VacationCondos.com. It provides all facets of the industry one streamlined place to buy and sell weeklong stays at wholesale rates. CondoWarehouse.com is available 24 hours a day, 7 days a week, and 365 days a year giving vendors the option to sell inventory and fill requests, when it is convenient for them. The website has built in tracking, easily allowing a vendor to view the weeks they have sold and purchased. When utilizing CondoWarehouse.com, a vendor quickly expands their partner base. Instead of reaching out to a limited list of pre-existing contacts like before, our vendors are able to search one extensive list of inventory. CondoWarehouse.com is commitment and risk free. If sold elsewhere, inventory can instantly be removed from CondoWarehouse.com. There are no minimum and maximum amounts of weeks to list or purchase and there are no contracts and leases. CondoWarehouse.com has truly changed the game for inventory exchange and wholesale. http://www.CondoWarehouse.com
DAE:
DAE has developed an exchange service that is innovative in itself, a no membership fee, transaction- based exchange platform with no complicated trading value charts or schedules, that is designed specifically for engaging existing timeshare owners directly through channels outside of the developer community. DAE's focus has been on building direct relationships with members themselves as well as the channel that represents them AFTER the point of sale. Among DAEs extensive portfolio of products and services, they have developed a set of HOA and Legacy Resort Services focused on helping resorts, HOA's and management companies breathe new life into the vacation ownership value proposition. Until now, only pieces of services and solutions existed to serve the growing issues facing HOAs and legacy resorts. DAE, has combined a set of tools and services designed expressly for those most in need – HOAs and legacy resorts. The toolkit is being leveraged by hundreds of sold out resorts worldwide. http://www.daelive.com
Resort Travel & Xchange:
The face of the Vacation Ownership Industry is changing, and RTX considers itself to be among the leaders of this change. Re-shaping industry best practices, designing programs and spearheading initiatives that truly seek to help timeshare owners utilize their ownership, and promoting education and involvement from all levels of its valued employee base are just a few of the ways that RTX has sought to lead by example in this transitional time for the industry. RTX provide timeshare owners with 100% risk free exchanges, secure and flexible exchange system, unlimited destinations and getaways, the opportunity to earn money toward future travel with RTX rebates, the option to consolidate all of the members travel memberships, the lowest exchange fee in the industry, as well as offering a free membership with the option to upgrade. http://www.rtx.travel
Judging of this award is based on both panel and online voting. Four judges, who represent the Awards Committee, will independently select their top scoring nominee based on the narrative and collateral provided as well as their industry knowledge. Each judge's scores represent 20% of the overall score for a nominee, with the remaining 20% coming from the online voting process, open to all industry professionals.
The winner will be announced during the upcoming Canadian Resort Conference (CRC 2014) at Pantages Hotel, Toronto, Canada from 23-24 September 2014.
Online voting is now open. For more information or to vote, visit: http://canadianresortconference.com/vote/.
About CRDA
CRDA is an industry-based association that is dedicated to furthering the vacation ownership resort and leisure industries. It was founded over 30 years ago in response to the public's demand for reliable information about timeshare products. Focus has since broadened to all aspects of shared ownership and the resort industry. For more information on membership and events visit http://www.crda.com
About Canadian Resort Conference
Canadian Resort Conference (CRC) is an annual event produced and hosted by Perspective Group, the vacation ownership industry's leading PR & Multimedia Company globally. CRC attracts senior level executives from Canada, USA, Mexico, The Caribbean and beyond, and provides a crucial networking platform for those interested in entering the Canadian resort marketplace, and those wanting to find strategic partnerships with other international companies.
CRC 2014 is being held at The Pantages, Toronto, Canada from 23-24 September 2014.
For more details visit http://canadianresortconference.com
For more information about Perspective Group visit http://perspectivemagazine.com/services.