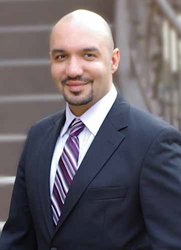 Being named a Top Doctor in the Inland Empire is an honor I appreciate tremendously.
Chino Hills, CA (PRWEB) September 19, 2014
Dr. Babak Farzaneh has been named a Top Doctor for 2014 by Inland Empire Magazine.
"I am quite honored to be recognized among the Top Doctors in the Inland Empire," says Dr. Farzaneh, a Cosmetic Surgeon who sees patients in Chino Hills as well as Anaheim and Santa Monica. "We take great pride in high patient satisfaction at Farzaneh Cosmetic Surgery, and recognitions such as these are a reflection of that."
The recognition in the September issue puts a large focus on patient feedback, quoting several patients in regards to their experiences with Dr. Farzaneh.
"Maintaining focus on patient satisfaction is the key to our practice," Dr. Farzaneh notes. "For example, making a house call to check on a patient after cosmetic surgery -- it's not an obligation. I do it gladly, in appreciation for the trust that patients have placed in me."
Dr. Farzaneh continues, "We listen to our patients and respond to their needs and requests, especially when it means we can remove stress and improve outcomes."
The magazine lists 495 doctors in varying categories. Dr. Farzaneh and his practice, Farzaneh Cosmetic Surgery, are recognized for Cosmetic Surgery of the Breast, Body and Face, as well as for Medical Spa Services.
About Dr. Farzaneh
Inland Empire Cosmetic Surgeon Dr. Farzaneh is a member of the American Academy of Cosmetic Surgery and The American Medical Association. Valuing the importance of continuous medical education as an integral component of quality health care, Dr. Farzaneh routinely attends medical conferences and courses to stay abreast of the global advances in cosmetic surgery. Dr. Farzaneh has a deep desire to help disadvantaged children, continues to support the amnesty international, big brother- big sister foundation and foster care organizations.
For more about Dr. Farzaneh, visit his website at http://www.farzanehcosmeticsurgery.com/ or call (909) 590-2299.