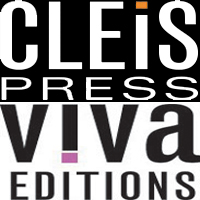 "Having the freedom to read and the freedom to choose is the one of the best gifts my parents ever gave me." -Judy Blume
(PRWEB) September 20, 2014
The El Cerrito Public Library is hosting a Read-A-Thon in honor of Banned Books Week on Tuesday, September 23. Launched in 1982 by the American Library Association (ALA), Banned Books Week (Sept. 21 - 27) was created in response to a surge of challenged books, and to celebrate the freedom to read.
Authors from Cleis Press and Viva Editions will be reading from classic banned books alongside other Bay Area authors and publishers. Reading from Cleis Press is Pam Rosenthal, author of Carrie's Story and Safe Word; reading from Viva Editions is Peg Conley, author of Imagine the Life You'd Love to Live, Then Live It; and Cleis Press and Viva Editions Publisher and Viva author Brenda Knight will be reading as well.
Tuesday, September 23 - 7pm
El Cerrito Library
6510 Stockton Ave
El Cerrito, CA 94530
Cleis Press publishes provocative, intelligent books across genres. Whether literary fiction, human rights, mystery, romance, erotica, LGBTQ studies, sex guides, pulp fiction, or memoir, you know that if it's outside the ordinary, it's Cleis Press.
Viva Editions are books that inform, enlighten, and entertain. The very name, "Viva!", is celebratory. And while Viva Editions is a line of books that are as fun as they are informational, the intention behind Viva is very serious—these are books that are truly helpful and intended to enhance people's lives.