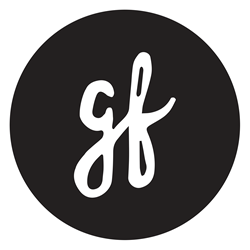 Los Angeles, CA (PRWEB) September 23, 2014
Omelet (omeletla.com), an LA-based branding, marketing and entertainment company, announced today the launch of Gluten Free Studios, a new production shop designed to exclusively create content with short lead times. Out of the gate the new company is working with top brand partners like Microsoft, Harman/Kardon, Tagboard, TakePart.com and Pete Carroll's Win Forever.
Led by Rob Poznanski, President, Gluten Free Studios will operate as a separate company based in Seattle, WA. Poznanski and his team have more than 40 years of collective production, creative services, sales and project management experience –– working with brands like Microsoft, EMI Music, Amazon, Nordstrom and REI. Through their collective experience they are skilled at quickly creating and producing content that inspires action.
"We're very excited to launch Gluten Free Studios as a very real solution for clients who are specifically looking for a lean experienced team, fast turnaround time and focused content," said Poznanski. "Our team is dedicated to fulfilling that need."
On average, the shop will offer creative production solutions at lower rates due to accelerated timelines, mainly focusing on projects such as product showcasing, social content, event coverage, channel marketing, communications and more.
"We always have and will always be dedicated to providing the best solutions to clients, and in doing so we discovered that many companies have a need for quick-turn, low-cost projects," said Don Kurz, Chairman and CEO of Omelet. "Gluten Free Studios is the perfect solution for companies looking for that option."
Gluten Free Studios launches with 13 employees and a new office space located on Lake Washington, adjacent to the Seattle Seahawk's Virginia Mason Athletic Center.
About Omelet:
Omelet is an LA-based branding, marketing and entertainment company, that creates integrated campaigns for some of the world's largest brands, including AT&T, Coca-Cola, Microsoft, Moët & Chandon and Whole Foods Market. The company also has divisions including Omelet Studio, Omelet To Go, and Omelet Brands to create original brand programming, live interactive experiences and original owned intellectual property.
http://www.omeletla.com
About Gluten Free Studios:
Gluten Free Studios specializes in creating and producing effective solutions with short lead times for both large and small companies. Gluten Free Studios' client roster includes top brands like Microsoft, Harman/Kardon, Tagboard and Takepart.com. Gluten Free Studios is a Seattle-based wholly-owned subsidiary of Omelet, LLC.
http://www.glutenfreestudios.com
Contact:
Devin Desjarlais
Omelet PR Manager
devin(dot)desjarlais(at)omeletla(dot)com
424-672-8606