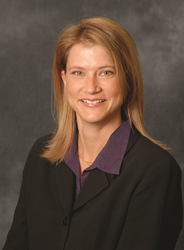 Portland, Oregon (PRWEB) September 22, 2014
During the annual Oregon Health Care Association (OHCA) Annual Convention, key leaders from the Oregon long-term care and senior housing industry are recognized for their efforts to go the extra mile for the well-being of others.
This year, Nicolette Merino, Regional Director of Operations for Avamere Health Services, will be awarded the OHCA Special Service Award. This award is given each year by OHCA staff to members who assist OHCA in reaching strategic objectives or help achieve the organization's mission to "promote high quality care and services through professional development and effective advocacy in the shaping of public and private policy."
"We are certainly proud of Nicolette's latest achievement," says Matthew Hilty, Vice President of Avamere Living. "She is dedicated to improving the experience of older adults throughout Oregon with finding the right post-retirement community and comprehensive care to live a fulfilling life.
Nicolette has served as a Regional Director of Operations for Avamere Health Services since 2008. In this role she oversees operations for nine assisted living campuses that include services such as memory care and independent living. Her work to improve the lives of seniors goes well beyond her work with Avamere. Nicolette is the current chair of the OHCA Assisted Living Board, member of the American Health Care Association (AHCA) Board of Overseers for Quality Awards, Senior Examiner for AHCA Quality Awards, and past chair of the National Center for Assisted Living.
About the Oregon Health Care Association
Oregon Health Care Association's mission: promoting high quality long term care services, effective advocacy, and professional development opportunities, is designed to enhance health care, housing, and supportive social services provided by our members. Our goal is to help our members succeed by assisting them to meet the care needs of long term care consumers and their families. Learn more at http://www.ohca.com.
About the Avamere Family of Companies
Founded in 1995 and based in Wilsonville, Oregon, the Avamere Family of Companies began as a single nursing facility in Hillsboro, Oregon. Today, the Avamere Family is comprised of 41 Independent Living, Assisted Living, and Skilled Nursing facilities, over 6,000 employees, and multiple ancillary healthcare companies that provide services including inpatient and outpatient rehabilitation, home care, home health, and hospice. For more information, please visit http://www.avamere.com.