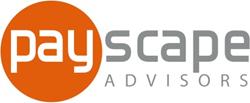 The approach Apple is taking is great for SMB merchants and consumers alike, and will lead to a tremendous amount of innovation.
Atlanta, GA (PRWEB) September 23, 2014
Apple recently announced their entry into the payments space with the Apple Pay™ technology. Built into the new iPhone 6 and iPhone 6 Plus, Apple has incorporated a near field communications (NFC) antenna, a chip called Secure Element, and existing Touch ID to facilitate a safe and convenient form of processing payments. When Apple launches the iOS 8 update in October, these devices will have the ability to electronically store credit and debit cards, at no extra cost.
Payscape is pleased to support Apple Pay™ through several NFC capable terminals options that enable merchants to accept payments from MasterCard, Visa and American Express card holders. Terminals include the Xion 2.5, ICT250, IWL250, IWL252 and Vx520 dual com contactless. Another feature of the Apple Pay™ and terminal marriage includes no credit card information being transmitted to the merchant during a transaction. Apple will use tokenization technology to provide one-time payment numbers and dynamic codes to ensure security.
When commenting on the importance of this evolution, Jeremy Wing, President at Payscape, explains, "We are very excited to see Apple become a player in the payment space." He also adds that, "The approach they are taking is great for SMB merchants and consumers alike, and will lead to a tremendous amount of innovation. Imagine never needing a wallet when you leave the house."
In addition, Payscape is aggressively working with SaaS solution partners including RegPoint and BillingOrchard to implement the technology.
Apple has not yet announced the global rollout of Apple Pay™, but Payscape is awaiting the launch in conjunction with the October 2015 EMV compliance deadline. As Wing says, "This is an affirmation that it's cool to be in payments. For the payments industry, this is Christmas in September."
About Payscape Advisors
Payscape Advisors is the leading integrated financial technology company dedicated to making it simple for business owners to collect money. We're a team of inspired entrepreneurs intent on disrupting the commoditized payment landscape with cutting-edge products and services, universal API integration, best-in-class customer service, strategic referral and technology partnerships and a lifelong devotion to helping small to mid-size business owners increase cash flow. Learn how to get paid quicker at http://www.payscape.com.