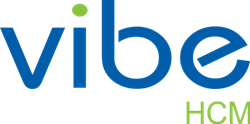 Saskatoon, SK (PRWEB) September 24, 2014
cfactor Works Inc., developer of the socially infused Vibe HCM suite, is hosting a unique and exciting event during the HR Tech conference on October 7th, 7:00 PM. The event will take place at one of the premiere wine bars in North America – the Swan Room & terrace at Aureole Las Vegas in the Mandalay Bay.
Click here to register for the event.
Kyle Lagunas, Talent Acquisition Analyst at Brandon Hall Group, will present for the first time his key findings from his latest research paper exploring the role HR technology can play in delivering best-in-class new hire onboarding experiences and the way it drives new hire employee engagement, productivity and retention. Attendees will receive an advance copy of Kyle's research report as well as be invited to sample some of Aureole's best wines and hors d'oeuvres.
Supporting the event are: HiveTechHR, a market leader in hands-on strategic HRIS consulting; Dovetail Software, a worldwide leader in SaaS HR case management and Brandon Hall Group, a preeminent HCM research and advisory services firm with 10,000 clients globally.
cfactor will be showcasing its Vibe HCM product suite at the 2014 HR Tech Conference at booth #1013. Visitors are encouraged to stop by and check out a demonstration of Vibe HCM in action and chat with clients that have deployed the application in their organization, including California Pizza Kitchen and Zions Bancorporation.
View a full listing of the events / activities that cfactor has planned for the 2014 HR Tech conference. Those that wish to schedule a one-on-one demonstration of Vibe HCM are encouraged to email the cfactor team: inquiries(at)cfactorworks(dot)com.
About cfactor Works
cfactor's Vibe HCM delivers a personalized, interactive HRMS, talent management and employee collaboration suite. Unlike typical HR systems, Vibe HCM is a dynamic hub of employee-focused processes, communications, connections and collaboration – driving efficiency while fostering engagement. As its name implies, Vibe HCM delivers personalized, highly branded experiences tailored to our customer's culture, unique story. More than 1000 firms "got the Vibe" in their workplaces.
About Brandon Hall Group
Brandon Hall Group is a HCM research and advisory services firm that provides insights around key performance areas, including Learning and Development, Talent Management, Leadership Development, Talent Acquisition and Human Resources.
With more than 10,000 clients globally and 20 years of delivering world-class research and advisory services, Brandon Hall Group is focused on developing research that drives performance in emerging and large organizations, and provides strategic insights for executives and practitioners responsible for growth and business results.
For additional information about Brandon Hall Group, please contact Mike Cooke:
(561) 865-5017.
About Hive Tech HR
Hive Tech HR (formerly Gaucho Group) is the market leader in hands-on strategic HRIS consulting. As the social leader among HRIS Advisory Firms, Hive Tech HR provides services to both vendor partners and company clients across an entire spectrum of HR Technologies including, Core HR, Benefits, Compensation, Talent Acquisition, Talent and Performance Management, Payroll and Training.
Hive Tech HR offers clients a trusted and experienced voice when selecting, implementing and troubleshooting any HRIS or HCM issue. While we work with many vendor-partners in the space, clients know and trust they are getting the very best in objective and knowledgeable advice, no matter what recommendation we give.
In keeping with Hive Tech HR's laser focus on the industry, the third part of our company centers on learning. From our industry-leading #HRISchat to our frequent speaking and writing requests, our consultants stay on the cutting-edge of best practices, new technologies and how today's practitioners are getting the most out of both.
About Dovetail
Dovetail Software delivers a SaaS-based HR case management and help desk solution that manages and tracks employee interactions with HR—including employee grievances and general policy questions, payroll and benefits, recruiting-related questions and compliance issues. Dovetail customers cite cost reduction of supplying support, increased productivity, access to complete records of employee interactions with HR, and visibility into analytics that help them improve their processes as key product benefits. For more information, visit http://www.dovetailsoftware.com.