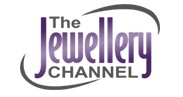 We believe the festive season is all about enjoying the company of friends and family, so we wanted to help our customers do just that by getting rid of the stressful Christmas shopping rush
(PRWEB UK) 24 September 2014
On Thursday 25th and Friday 26th September, The Jewellery Channel (TJC) is rolling out the Festive Season Red Carpet – there will be a wealth of spectacular items to suit every taste retailing at their popular website throughout both days.
Christmas shopping has never been so easy. Now customers can avoid the December stress by stocking up on luxurious jewellery and accessories that will delight their friends and family, all from the comfort of their own sofa.
From classic and vintage glamour to modern, on-trend styles, TJC has scoured the world to bring a tantalising selection of stock featuring nearly every enchanting gemstone under the sun.
Shoppers will be equally impressed by the affordable prices. The Jewellery Channel has earned the Customer Gold Star rating by doing everything possible to keep the cost of their jewellery and accessories surprisingly inexpensive. TJC are also able to offer outstanding value for money by buying in bulk and dealing direct with manufacturers and designers to do away with Middleman fees.
What's more, TJC's website makes the online shopping experience totally smooth sailing with real-time personal assistants who have the expertise to help people make the perfect selections for even the most hard-to-please. The website also features convenient tick box search criteria so that shoppers can target exactly what they want without fuss.
In addition to the variety of beautifully crafted jewellery and accessories that will be in the spotlight on Thursday and Friday, shoppers can enjoy complete peace of mind when it comes to returns and delivery. TJC has a quibble-free 30 Day Returns policy in case customers change their mind or decide they prefer something different, plus all online orders over £45 are delivered free of charge.
Managing Director of The Jewellery Channel, Colin Wagstaffe, commented on their bonanza Stock Up for Christmas promotion: "We believe the festive season is all about enjoying the company of friends and family, so we wanted to help our customers do just that by getting rid of the stressful Christmas shopping rush. On Thursday and Friday, we have a host of carefully selected jewellery and accessories that will thrill lovers of glamorous sparkle, and at prices that will allow people to really pile up the delights around their Christmas tree this year."