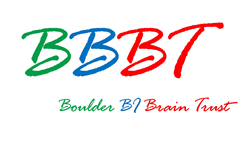 The BBBT members are on the forefront of what the market needs, and that helps us shape strategy and improve our products more quickly. -- Brian Brinkmann, VP of Products, Logi Analytics
Boulder, Colorado (PRWEB) September 24, 2014
On Friday, Sept. 26, 2014, Logi Analytic's Vice President of Products, Brian Brinkmann, and Principal Solutions Architect, Charles Caldwell, will discuss how self-service is one of the biggest trends in analytics, and the two key ways to address it: a platform approach for including self-service ad hoc-style analysis in system of record BI, or a data discovery application approach that provides every user with an exploratory experience for analytics.
"Self-service BI (SSBI) is an increasingly important deployment option for decision support environments today. However, SSBI does not mean BI self-sufficiency or chaos -- it must be an architected approach," said BBBT Founder, Claudia Imhoff. "Logi Analytics brings to the BBBT members its take on the options currently available for SSBI implementations, the best practices for each approach, and what the future will look like for this form of BI. I look forward to hearing and discussing these aspects with them."
"The BBBT members are on the forefront of what the market needs, and that helps us shape strategy and improve our products more quickly," said Mr. Brinkmann. "Our participation in last year's event was very successful and led us to participate again this year."
A podcast summarizing the presentation will be available at the BBBT podcasts page, and a video of the presentation will be available at the BBBT videos page.
About BBBT
The Boulder Business Intelligence Brain Trust has served the BI industry since 2006. It is a consortium of over 165 industry analysts, experts, and practitioners from around the world. BBBT hosts BI industry vendors who provide extended, interactive briefings, streamed live as webinars exclusively to BBBT members. It's a reciprocal arrangement, the members receive the latest information on current and planned BI tools and technologies, and the vendors get valuable feedback on their offerings, marketing, and messaging.
About Logi Analytics
Logi Analytics enables enterprises to make better use of their data by delivering on the promise of analytics everywhere. By providing both a Web-based data discovery solution and a business intelligence platform that can be embedded within applications, systems and processes, Logi Analytics helps its customers from the C-suite to the factory floor to be more informed, make better decisions and improve corporate performance. With more than 1,400 customers worldwide, Logi Analytics meets the needs of organizations ranging from small businesses to Global 2000 enterprises. The company is headquartered in McLean, Virginia and has sales and support offices in the U.K. and Europe. Logi Analytics is a privately held, venture-backed firm with investments from Updata Partners, GroTech Ventures, Summit Partners and LLR Partners. For more information, visit LogiAnalytics.com.