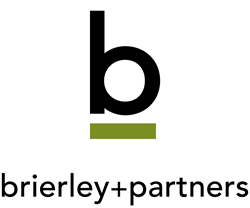 We are excited that Brierley now has integration with Google Wallet that will further enrich the customer experience...
Dallas, TX (PRWEB) September 26, 2014
Brierley+Partners, the leader in Loyalty and CRM services and technology, today announced an integration with Google Wallet, a digital wallet that makes it fast and convenient for people to shop in-store, online or on mobile devices, to further leverage loyalty programs for their clients. This new capability will be added to the complete suite of offerings to Brierley's current and prospective clients. Available now, this unique integration with Google Wallet will enable the consumer with simple enrollment into a new or existing loyalty program, the ability to conveniently store their loyalty program cards all in one place, have cardless redemption, the ability to receive personalized offers and notifications of retailers close in proximity on one mobile application.
"Brierley+Partners is a leader in loyalty and CRM programs, working with some of the world's best known consumer brands," stated Jim Sturm, President and CEO at Brierley. "We are excited that Brierley now has an integration with Google Wallet that will further enrich the customer experience with the convenience of all your loyalty programs in one location on your mobile device with simple enrollment and personalized 1:1 messaging. This further exemplifies Brierley's focus on the customer for our clients."
Google Wallet's capabilities are seamlessly integrated with Brierley's loyalty and CRM programs – including Brierley LoyaltyWare®, its industry-leading technology solution for loyalty and CRM – to enable Brierley's customers to take advantage of the convenience of a digital wallet. Digital wallets have become increasingly prevalent in the industry and allow customers even more flexibility to greatly enhance and improve the customer experience in loyalty programs in-store and online. The Google Wallet app is available on Android phones (v2.3+) and iPhones (iOs v6.0+) and is free to set up and use online or in stores.
About Brierley + Partners
Brierley+Partners is a pioneer in Relationship Management® -- advancing loyalty and CRM for more than 25 years. The company has designed and implemented some
of the world's most successful loyalty and CRM programs for major clients: Express, GameStop, Hard Rock, Hertz, and Hilton to name a few. Brierley offers a complete suite of loyalty services: program design, loyalty/CRM technology, marketing strategy, research, analytics, creative, account management, email communications, interactive/print production and fulfillment. The industry-leading Brierley LoyaltyWare® technology platform is uniquely robust, flexible and quick-to-market. All services focus on a single mission: Making clients' customer relationships dramatically more profitable.
Visit http://www.brierley.com for more information.