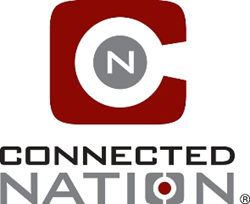 WASHINGTON, DC (PRWEB) September 25, 2014
A delegation of Malaysian government officials this week is learning about Connected Nation's programs and operations to serve as a model for technology enhancement in their home country.
Malaysian officials are in the US for the 4th annual Global Science and Innovation Advisory Council meeting in New York this week, and a delegation is meeting with Connected Nation officials at various sites to investigate best practices for economic development and community enhancement through technology.
Earlier this week, Connected Nation officials briefed the delegation on Connected Nation programs and initiatives during a meeting in Louisville, Kentucky. On Wednesday, the delegation toured the Logan, Ohio Digital Works location to see first-hand how Connected Nation's innovative Digital Works training and employment center is aiding economic development.
"To be recognized nationally - and even internationally - as a best practice when it comes to technology training and economic development is further validation of the vital mission of Connected Nation and our programs," said Tom Ferree, president and COO of Connected Nation.
"I think Connected Nation's programs are very good and we are very impressed," said Malaysia Multimedia Development Corporation General Manager Sharon Leong during the tour of the Digital Works facility. "Our goal is very similar to what is going on here which is using the digital technologies to improve the lives of our citizens."
"It is amazing how you put it all together; I think this whole thing is absolutely incredible," said Malaysia Multimedia Development Corporation Director Darzy Norhalim.
Connected Nation Founder Brian Mefford has served on the Malaysian International Advisory Panel (IAP) since 2009. Chaired by the Malaysian Prime Minister, the IAP provides advice and counsel to the Malaysian government regarding that nation's Information and Communications Technology industry.
Cutline: A delegation of Malaysian government officials toured Connected Nation's Digital Works jobs center in Logan, Ohio Wednesday. The delegation has been meeting with Connected Nation staff to learn about best practices for economic development and community enhancement through technology.
# # #
About Connected Nation: Connected Nation is a leading technology organization committed to bringing affordable high-speed Internet and broadband-enabled resources to all Americans. Connected Nation effectively raises the awareness of the value of broadband and related technologies by developing coalitions of influencers and enablers for improving technology access, adoption, and use. Connected Nation works with consumers, community leaders, states, and technology providers and foundations, including the Bill & Melinda Gates Foundation, to develop and implement technology expansion programs with core competencies centered on a mission to improve digital inclusion for people and places previously underserved or overlooked. For more information, please visit: http://www.connectednation.org.