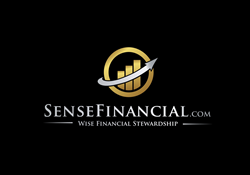 Account holders have the right to demand control of their retirement funds and guard their money against fraudulent third-parties
Los Angeles, CA (PRWEB) October 16, 2014
Investors are taking a closer look at retirement plans for individuals after fraud charges were raised against a large provider of self-directed IRA accounts. On April 24, 2014, American Pension Services, Inc. (APS) was placed under receivership by the federal court in Salt Lake City, following a request by the SEC to freeze all assets of the company and its founder (Case number 2:14-cv-00309. Source: APS Receiver official site). Many investors who were clients of APS are still following the whole process with the final court date scheduled for December 2, 2014.
While APS liquidation plan is still in process, questions are raised against self-directed retirement plans and whether they truly benefit investors. According to the SEC Litigation Release No. 22982, issued on April 30, 2014, DeYoung "used forged letters and signatures to invest on behalf of customers."
That should never happen with a true self-directed account because a third party simply cannot access or direct the funds. Sense Financial, a leading provider of self-directed retirement solutions, recommends Self-directed IRA LLC instead. With this retirement plan, the custodian will remain passive, when all the funds are directed into an LLC managed by the plan holder. The only person who can access and direct the money is the plan holder himself. This structure prevents misuse of the funds by preventing access by the custodian or any other third-party.
Another solution Sense Financial proposes is a Solo 401k plan. Among retirement plans for individuals, a Solo 401 k plan offers the most powerful self-directed control. An IRA is required to be administered by an IRS-qualified custodian, even if the custodian remains passive in the case of IRA LLC. A Solo 401k, however, allows plan holders to act as the trustee of the account, and completely eliminate the role of a custodian.
In the current economy when there are cases upon cases of custodial frauds, account holders have the right to demand control of their retirement funds and guard their money against fraudulent third-parties. However, investors are recommended to do proper research and find retirement plans for individuals with true self-directed control.
Sense Financial is California's leading provider of retirement accounts with "Checkbook Control": the Solo 401k and the Checkbook IRA. Over the years, they have assisted hundreds of clients to obtain checkbook control over their retirement accounts while providing them with the ability to invest in virtually any investment class, including real estate, private lending, mortgage notes and much more without the need for custodial approval.
To learn more about Solo 401k and Self Directed IRA LLC options, please visit sensefinancial.com.