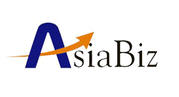 the most preferred method by a foreign entrepreneur to register a Singapore company is to incorporate the company first using the corporate services provided by specialists such as Asiabiz
Singapore (PRWEB) September 26, 2014
Singapore, now arguably Asia's business headquarters, has seen unprecedented growth in recent years in the number of foreigners shifting their businesses to the country. The reason is simple: Everyone wants to benefit from Singapore's ease of doing business structure, attractive corporate tax rates, strong IP protection, excellent connectivity, proximity to world's largest emerging markets and comprehensive network of multi-national trade agreements.
Asiabiz, in a bid to assist foreigners in making this decision, has published a comprehensive guide detailing the various business registration options available to both foreign entrepreneurs and foreign companies.
In the case of foreign entrepreneurs, the suitable option depends on the individual's decision of whether to move to Singapore or not. If relocation is in the scheme of things, then Singapore company incorporation can be clubbed together with securing either a Singapore Employment Pass (EP) or an EntrePass. Otherwise, if relocation to Singapore is not possible for the time being, the entrepreneur can appoint a nominee resident company director on a long-term basis. According to the Singapore company laws, the nominee director has the same powers and responsibilities as the other directors of the company.
"The most preferred method by a foreign entrepreneur to register a Singapore company is to incorporate the company first using the corporate services provided by specialists such as Asiabiz. Once the incorporation is approved, the entrepreneur can apply for an EP under the newly-formed company and relocate to Singapore to manage the company operations from here," explained Mr. James Nuben, head of taxation at AsiaBiz. "The other option to incorporate a Singapore company via the EntrePass route is not very convenient due to its very stringent mandatory requirements."
Similar to foreign individuals, foreign companies can also go for Singapore company incorporation either with EP or appoint a nominee resident company director. Notably, the EntrePass method is not open to foreign companies.
"But foreign companies have several other business registration options including setting up a branch office (BO) or a representative office (RO) in Singapore. As noted in our guide, Singapore BOs are considered just an extension of the parent foreign company and hence don't have the tax-resident status here. Consequently, it doesn't enjoy any tax exemptions or subsidies available to other companies in Singapore," added Mr. Nuben.
With ROs, the case is different though, as explained in Asiabiz's guide.
"Foreign companies wishing to explore the benefits that Singapore company incorporation gives, may opt for setting up a RO first, before deciding to set up permanent establishment in the city-state. The Singapore RO may provide the parent foreign company a future launch pad to the Asia-Pacific markets," concluded Mr. Nuben.
To view the full guide please click here.
ABOUT ASIABIZ
Asiabiz is a Singapore-based consultancy offering business solutions for both local and foreign professionals, investors and entrepreneurs. Our areas of expertise include company incorporation, offshore company set-up, accounting, taxation and other related corporate services. Asiabiz also provides work visa and immigration services to foreign professionals wishing to relocate to Singapore.
120 Telok Ayer Street, Singapore 068589
Phone: +65 6303 4614