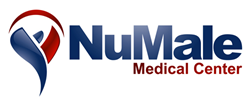 Chicago, IL (PRWEB) September 30, 2014
NuMale Medical Center, a nationwide leader in men's sexual dysfunction and enhancement, announced today that its Chicago men's health clinic has exceeded expectations, treating men from diverse backgrounds, ages, and geographic areas. Since opening its doors in March of 2014, NuMale's Chicago clinic has helped patients suffering from erectile dysfunction (ED), low libido, low testosterone (low-T), and many other medical issues.
Run by Medical Director Dr. Todd Arbiture, D.O., NuMale Medical Center has successfully treated thousands of patients from the Chicago area and all over the Midwest. NuMale's unique, science-based approach to men's sexual dysfunction and enhancement has attracted patients of all ages and backgrounds who suffer from these conditions.
Each patient at NuMale Medical Center receives a confidential, comprehensive medical evaluation. After a thorough consultation, NuMale's expert physicians create a custom-tailored action plan for each patient. This ensures that every individual receives the safest, most effective treatment possible for his medical history and specific needs.
NuMale's industry-leading medical staff regularly helps patients suffering from premature ejaculation, low sex drive, and even hair loss. Using FDA-approved treatments, including the PriapusTM procedure, NuMale's doctors achieve a 98 percent success rate in treating ED. This allows NuMale to offer a 100 percent money-back guarantee on ED consultations for new patients.
"NuMale's Chicago office has helped thousands of patients suffering from sexual dysfunction and other issues," said Medical Director Dr. Todd Arbiture, D.O. "We have worked hard to create a comfortable environment for men to discuss these important health-related topics, and I am incredibly proud of the response we have seen. NuMale's science-based approach sets us apart from other clinics, and we work every day to treat our patients overall well-being while restoring their confidence and improving their relationships."
NuMale Medical Center is located at 4711 Golf Rd #1050, Skokie, IL 60076. Conveniently located just off I-94 near the Westfield Old Orchard Mall, NuMale's office features a no-waiting policy. For more information about NuMale, or to schedule an appointment, please call NuMale Medical Center at 847-354-4383 or visit http://www.numale.com
About NuMale Medical Center
NuMale Medical Center is a leading national provider of customized, comprehensive treatment for male sexual dysfunction and enhancement. NuMale helps men suffering from erectile dysfunction (ED), low testosterone (Low-T), premature ejaculation (PE) and low sex drive, utilizing a wide range of the most highly-respected, FDA-approved treatments and therapies including bio-identical hormone replacement and the Priapus™ shot. Founded and led by accomplished physician Dr. Christopher Asandra M.D., NuMale Medical Center has expanded rapidly in its first year, with six nationwide facilities and many more to come. Learn more at numale.com and follow the company on Facebook, Twitter and LinkedIn.