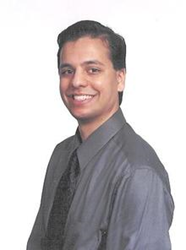 We're all proud to see Boost list so high in the Inc 5000
Boston, MA (PRWEB) September 30, 2014
Microsoft Gold Development partner Boost Software® recently made the Inc 5000 list, published in late August of this year. The company rocketed well into the Inc 1000 list at #646. The ranking was based in part on Boost's 711% growth over the past three years.
Boost Software also ranked #19 among Massachusetts companies, and #18 among businesses based in the Boston-metro area. The company was also listed by Inc. as the 5th-Fastest-Growing Business in the Boston Area.
The listing puts the software developer in company with businesses such as Oracle, Intuit, Zappos.com, Timberland, and even Microsoft—with whom Boost Software is a Gold Development Partner.
"We're all proud to see Boost list so high in the Inc 5000," says Amit Mehta, co-President and co-Founder of Boost Software. "More importantly, [co-founder] Peter [Dunbar] and I are glad to support quality employees who help us to help everyday computer users."
The company entered the consumer software market with PC optimization suites PC HealthBoost® and PC SpeedBoost™. The company is currently set to release an antivirus software before the end of the year.
"I think the new antivirus is going to really skyrocket our success," says Associate Director of Marketing, Erin Walsh. "We've already gained plenty of headwind just from word of mouth, positive customer reviews, and general goodwill."
Another thing to which Boost Software's central team attributes their success, is the extensive customer service offered by the company. They offer 24/7 phone support via call centers in the U.S., UK, and New Zealand. The company also offers a ticket-based help desk and email support.
It helped when Microsoft registered them as a Gold Development Partner back in 2011. This process included vetting the company by Microsoft's standards. More importantly, this process required interviews with Boost's customers—all of whom gave the software manufacturer flying colors.
Mehta and Dunbar started the company after selling similar products at a commission online. They felt that even the among the good software offerings in their niche, customer support was sorely lacking. The two decided to capitalize on this market lack by developing a robust software that offered thorough support—a strategy that seems to be paying off for them with the company's inclusion in the Inc 5000. More information about Boost Software is available at http://boostsoftware.com.