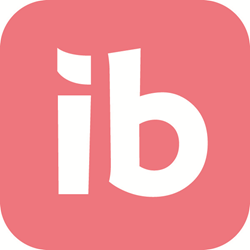 "Our partnership with ROXIMITY will allow millions of shoppers even greater access to our rebates at the most critical decision point – a win-win-win for both retailers, brands and our Ibotta users," said Ibotta CEO Bryan Leach
Los Angeles, CA (PRWEB) September 30, 2014
Ibotta, Inc. the leading U.S. mobile shopping app announced today that it has partnered with ROXIMITY, the leader in location-based mobile technology to deliver iBeacon-based mobile messages to shoppers within store aisles across the United States. ROXIMITY will enhance Ibotta's ability to engage millions of shoppers, by providing detailed and relevant information about leading consumer products and rebates available to them in their favorite stores, while they shop.
iBeacon technology is currently available on the iPhone (4S and higher) and enables retail stores to communicate directly with their customers. It is based upon Bluetooth low-energy (BLE) wireless technology that is set to revolutionize the brick and mortar shopping experience. In-store Bluetooth location sensors, which are designed to interact with a customer's smartphone, will enable retailers to identify shoppers as they walk through the door, ensuring they receive a tailored set of special offers in real time.
"Now more than ever, shoppers want offers that are relevant and contextual," said ROXIMITY founder and CEO Danny Newman. "This partnership means Ibotta's retail and Consumer Packaged Goods (CPG) partners can interact with their customers at the store shelf, where they are most likely to buy, increasing customer engagement, sales and loyalty."
Retailers and CPG's will now have access to ROXIMITY's valuable data and analytics, including in-store traffic patterns, consumer engagement, dwell time, and more. In addition, participating brands and retailers will also have access to Ibotta's demographic information, engagement data, and consumer purchase data enabling them to better understand their customer base and offer merchandise that is fully relevant to the consumer.
"Engaging consumers, while providing cash back on their purchases has always been the focus for Ibotta and is central to the success we have had with our 4 million users to date," said Ibotta CEO Bryan Leach. "Our partnership with ROXIMITY will allow millions of shoppers even greater access to our rebates at the most critical decision point – a win-win-win for both retailers, brands and our Ibotta users."
For more information on Ibotta, visit http://www.Ibotta.com or download the free Ibotta app at the App Store or via Google.
About Ibotta
Ibotta, a Denver-based mobile technology company is transforming the way companies and retailers think about and execute mobile media and advertising campaigns in conjunction with brand loyalty development. With a one-of-a-kind user experience, the world's leading companies and retailers continue to make Ibotta a key pillar of their digital programs and in-store growth strategies.
With over two billion rebates viewed, 70 million completed brand interactions, and over $11 million in cash rewards earned by users to date, Ibotta continues to drive brand messaging tracked to direct item level purchases for both in-store and online transactions, establishing it as a true omni-channel solution.
About ROXIMITY
ROXIMITY is the most comprehensive, full-featured location-based advertising platform in the world, offering technology that enables retailers, brands, and venues to interact with nearby consumers. ROXIMITY offers innovative beacon hardware, a robust SDK, and a full suite of targeted mobile messaging and analytics tools that brands like Mondelez, Ford, and the Brooklyn Nets use to drive exceptional results. ROXIMITY is headquartered in beautiful Denver, Colorado with an office in New York City. For more information, visit http://www.roximity.com or find us on Twitter.