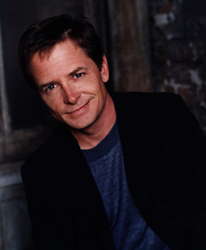 Jacksonville, Florida (PRWEB) October 02, 2014
The 2014-2015 Florida Forum speaker series, produced by The Women's Board of Wolfson Children's Hospital and benefitting the Pediatric Surgery Center of Distinction, will host an all-star line up at the Times-Union Center for the Performing Arts in Jacksonville, Florida.
The 23rd season opens on October 13, 2014 with Emmy and Golden Globe award-winning actor Michael J. Fox who will discuss his iconic film and TV characters and how his diagnosis with Parkinson's disease at age 29 changed his outlook on life.
On November 12, 2014 The Women's Board welcomes political power couple James Carville & Mary Matalin for an enlightening, post-midterm-election analysis as well as a behind-the-scenes look at Washington politics.
The season concludes on February 10, 2015 with former USCYBERCOM Commander and NSA Director Gen. Keith B. Alexander, USA (Ret.) and former FBI Director Robert S. Mueller, III. Both recently holding top government posts, these experts will share their timely perspectives on national and cybersecurity, its impact on our lives and the Nation.
One of two major benefits produced annually by the all-volunteer Women's Board, the 2014-2015 Florida Forum will contribute vital funds for program and clinical equipment needs as part of a 5-year, $4 million pledge supporting the Pediatric Surgery Center of Distinction, which will assure access to the most advanced pediatric surgical services and technologies available, enable the most skilled surgical staff to work on advancing surgical techniques, expand the use of minimally invasive and robotic surgery, and help the hospital meet the needs of pediatric trauma patients.
Tickets are now available in various subscription packages. For more information or to purchase, visit http://www.thefloridaforum.com or call (904) 202.2886.
About the Women's Board of Wolfson Children's Hospital
Established in 1973 by Ellen Cavert, the ongoing mission of the all-volunteer Women's Board is to raise community awareness and fund state-of-the-art infrastructure, programming and services for Wolfson Children's Hospital—the only dedicated children's inpatient health care facility in the region. Since its inception, The Women's Board has raised more than $24 million in support of Wolfson Children's Hospital to ensure the advancement of first-rate medical care for all children. Two annual fundraisers, the Art & Antiques Show and Florida Forum speaker series, enable the Board to donate more than $1million a year to Wolfson Children's Hospital.