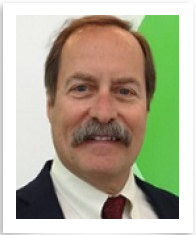 Our business model is our core strength and this is what we will continue to leverage as we develop future business opportunities.
Chandler, AZ (PRWEB) October 24, 2014
Local Chandler, Arizona based national marketing and sales leader ClearCall Solutions recently announced that senior executive Rich Schulte has joined their company as Chief Marketing Officer. Schulte joins the ClearCall Solutions team after a career that includes holding positions such as, President of Checks Unlimited, President of Deluxe Small Business Services and CEO of National Pen. The experience gained in these executive roles will help facilitate ClearCall Solutions' rapid growth plans and lead their evolving marketing strategies.
Throughout the course of his career, Schulte made significant contributions to the success of the businesses he led. While at Deluxe Corporation, he piloted the acquisition and integration of New England Business Service, designed to further build upon their existing customer base and expand their portfolio of product offerings. At National Pen he drove the strategic transition of a product based business to one more customer centric, spurring growth and generating greater focus on the discipline of direct response marketing.
With over 30 years of experience, Schulte brings a blend of leadership, strategy and knowledge. He will be instrumental in furthering the development of ClearCall Solution's marketing efforts for SecurityAlarmNow, an ADT home security dealership, and DISHdirect, a DISH authorized retailer. Since joining ClearCall, the company has launched its third subsidiary company, American Cornerstone Insurance and it is expected that Schulte will help grow ACI to a top tier position within the insurance industry. ACI is an Arizona based company that sells car insurance plans, as well as providing new customers with a quote in just minutes.
"Today our businesses are already exceeding existing growth plans and with the successful launch of one of our new subsidiary companies, American Cornerstone Insurance, we have a very bright future ahead of us. Our business model is our core strength and this is what we will continue to leverage as we develop future business opportunities," Schulte explains.
About ClearCall Solutions:
ClearCall Solutions is a business to consumer marketing and sales organization that partners with Fortune 500 companies. Their expertise in marketing analytics and sales systems has enabled them to be ranked among the top U.S. dealerships representing ADT Security and DISH Network. With solid growth plans in place, ClearCall Solutions plans on growing to $1 billion in size within the next 10 years.