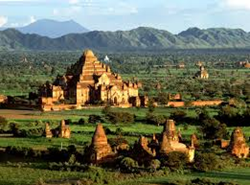 In the past year, twenty new countries have been added to the list of entrants and in fact the numbers are increasing from foreign countries
Hollywood, CA (PRWEB) September 30, 2014
The L. Ron Hubbard Writers and Illustrators of the Future contest announced their first ever entrant from Cambodia, making the total countries where entrants have sent in submissions to 170. "In the past year, twenty new countries have been added to the list of entrants and in fact the numbers are increasing from foreign countries," contest director Joni Labaqui stated. "We've seen entries from the bordering countries and I'm happy to now include Cambodia."
L. Ron Hubbard launched the contest in 1984 to help those who have talent but needed the exposure that a big name author would bring to the new writer and illustrator. The contest launches 12 writer careers and 12 illustrator careers every year with the annual anthology, L. Ron Hubbard Presents Writers of the Future.
"We started to see a marked increase of international entries as the internet grew," contest director Joni Labaqui said. "We've had a web site for the contest from the early days of the internet but we also have hundreds of other sites online that promote the contest."
"We still continue to accept hard copy entries for those who don't have access to the internet," Labaqui continued, "but the majority of entrants now favor online. With no postage costs, it is virtually free to enter and most people can appreciate that."
In addition to being published, the support and encouragement for the winners consists of prize money, a week long workshop which covers the basics of the business, mentoring by famous judges, an awards ceremony and press coverage. For more information on Writers and Illustrators of the Future, go to http://www.writersofthefuture.com.