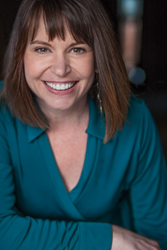 "Ready, Set, Sell" includes customized content and implementation guidance to fuel simple but standout digital marketing.
Portland, Oregon (PRWEB) October 02, 2014
ShoeFitts Marketing announces the January 2015 launch of a much-anticipated ready-to-go digital marketing program for retirement plan advisors. Aptly called, "Ready, Set, Sell", the program provides advisors with both the content and technical know-how to implement consistent retirement plan marketing each and every month.
"We know marketing and digital marketing are overwhelming for many firms," explains ShoeFitts Marketing president Sheri Fitts. "There's a lot to consider, like compliance issues, rules and regulations, archiving, and the creation of a social media policy and training program. Firms must also consider what content to create and how to implement a consistent digital marketing program."
Yet, Fitts points out, in today's connective world, advisors cannot afford to overlook the necessary role digital marketing plays in a comprehensive total marketing plan. Fitts says "Ready, Set, Sell" addresses this need and helps make the process easy and helpful for advisors throughout the retirement plan industry.
"'Ready, Set, Sell' includes customized content and implementation guidance to fuel simple but standout digital marketing," Fitts explains. Each month, participants receive relevant and timely industry articles, social media content, website keywords, and an eNewsletter, plus technical instructions and suggestions.
"The magic of marketing is content, contact and consistency. All too often advisors miss one of the necessary components," says Fitts. "The program is here to support advisor outreach and future growth so they can build their influence and business consistently without a huge time investment."
The program also includes monthly webcasts to offer additional support and in-depth digital marketing training.
ShoeFitts is rolling out a BETA test of "Ready, Set, Sell" this month to fine-tune the offering and advisor experience. The full-scale rollout will occur in January 2015.
About Sheri Fitts and ShoeFitts Marketing
Sheri Fitts is a celebrated global speaker and presents keynote addresses, breakout sessions, webinars, and daylong boot camps. She engages audiences by sharing stories of her own experiences and experiments, successes and learning moments, as well as a sweeping range of marketing and social media strategy-based topics, weaving humor and sincerity into her delivery.
ShoeFitts Marketing helps clients be unforgettable. The Portland, Oregon-based company is a consulting organization at heart, drawing on decades of experience in the financial services marketplace to identify, create, and implement inspired marketing and social media strategies and solutions for its clients. ShoeFitts collaborates with people who recognize the need to differentiate in the vastly commoditized landscape of the financial services marketplace−focusing on Financial Service Organizations, Retirement Plan Advisors, and Third Party Administrators.
As a training partner, ShoeFitts Marketing translates social media, branding, generational issues, business strategy and marketing into manageable steps for clients, their teams and advisors. As an industry partner, ShoeFitts Marketing brings fresh content, strategy and engagement ideas to help clients win and nurture more profitable business. Whether clients come to ShoeFitts to learn new techniques or choose customizable programs, the company makes the experience and outcomes unforgettable.
For more information, please visit ShoeFitts.com. Like ShoeFitts Marketing on Facebook at facebook.com/ShoeFitts and follow on Twitter at missfitts and on LinkedIn at linkedin/sherifitts.