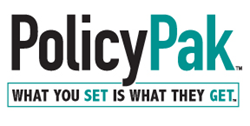 These new STIG Paks give admins the security of knowing they will be STIG-compliant, and the convenience of being able to automatically and instantly apply those settings across their network
Philadelphia, PA (PRWEB) October 02, 2014
PolicyPak Software, the leader in application configuration management (ACM), today announced that US government Security Technical Implementation Guide (STIG) compliance requirements can now be handled automatically for many common applications, such as FireFox, Java, Internet Explorer, Microsoft Office and more through PolicyPak Suite.
The STIG Paks for PolicyPak Suite (On-Premise and Cloud Editions) give administrators the power to pre-load the settings recommended within a STIG into GPOs instantly. Those settings are delivered, enforced and locked down with PolicyPak Suite.
Administrators get a double benefit: the enhanced security of STIG-recommended settings, along with the time saving of being able to automatically apply those pre-loaded settings as part of a single STIG Pak.
Admins will also be able to quickly verify the new STIG-compliant settings they apply thanks to PolicyPak Group Policy Compliance Reporter, which can deliver instant status on settings delivery across all on-domain machines simultaneously.
This gives administrators the confidence to know their applications are being secured and enforced automatically (using PolicyPak's settings delivery and enforcement mechanisms), and to verify that the settings have been correctly delivered.
Jeremy Moskowitz, PolicyPak founder and Group Policy MVP, said of the new product offering: "These new STIG Paks give admins the security of knowing they will be STIG-compliant, and the convenience of being able to automatically and instantly apply those settings across their network – whether on-domain or cloud-based – thanks to the efficiency of PolicyPak Suite. We expect our constantly-expanding range of STIG Paks to help security conscious administrators ensure that their applications' settings are adhered to."
IT Admins and network administrators who want to try out the new STIG Paks for PolicyPak Suite can get a free trial by contacting PolicyPak at the PolicyPak Website, or by calling (800) 883-8002.
About PolicyPak Software
PolicyPak Software (http://www.policypak.com) is the leader in Application Configuration Management (ACM) for Active Directory. The PolicyPak software Suite enables IT pros to deliver, lockdown and remediate settings for desktops, laptops, VDI sessions, company devices, as well as personal "BYOD" devices. Settings can be controlled either via On-Premise systems like Group Policy or SCCM or using PolicyPak Cloud for computers over the Internet. PolicyPak was founded by desktop management expert and Microsoft Group Policy MVP Jeremy Moskowitz.