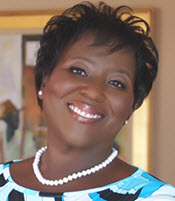 October is domestic violence awareness month and this event reminds us of the need to continue to support efforts to get and keep women and girls safe.
San Francisco Bay Area, CA (PRWEB) October 02, 2014
The Mary Elizabeth Inn (MEI), a longstanding San Francisco-based women's community organization has chosen Dr. Raye Mitchell to receive its prestigious centennial Lizzie Glide Woman of Vision Award in recognition for her endless work and contributions to supporting women and girls and keeping them safe from domestic violence and homelessness. MEI will bestow the high honor to Dr. Mitchell, an award winning humanitarian and Harvard Law School graduate-turned-social entrepreneur, during an affair on Friday, October 3, 2014 at San Francisco's Mark Hopkins Hotel. MEI will celebrate its centennial anniversary and founding by Mrs. Lizzie Snyder Glide, a turn of the century philanthropist who established the "safe house" to assist courageous women escaping homelessness as they struggle to reset their lives disrupted by domestic violence.
At the centennial gala, Dr. Mitchell will announce the details of her pledge to donate some of the proceeds from her upcoming book entitled, How to get to the C-Suite. The Millennial Woman's Guide to Presence, Persistence and Power to MEI. In addition, Dr. Mitchell is launching The C-Suite Project™, a leadership-training project preparing women of diverse backgrounds to get to the "C-suite." The C-Suite Project is about a woman's ability to be competitive, confident, competent, and contributing as the architect in charge of her own future.
As a leading philanthropist and speaker on preparing women to lean in and lead forward, Dr. Mitchell believes that every woman deserves the right to dream big and direct all available efforts and resources to the accomplishment of that dream. She will make available full scholarships to some of the residents at MEI to participate in the "C-suite" program.
Dr. Mitchell said, "I am deeply touched by this honor as I am dedicated to working with women and girls to help them excel personally and professionally." She continued, "The women of MEI truly are courageous, confident champions. October is domestic violence awareness month and this event reminds us of the need to continue to support efforts to get and keep women and girls safe. The Board of Directors, Executive Director Dion Roberts, and the staff of MEI are to be commended for their tireless works in helping women thrive."
The evening will include keynote speaker Ben Atherton-Zeman, a spokesperson for the National Organization for Men Against Sexism and public speaker on issues of violence prevention; honoree Dr. Raye Mitchell, recipient of the Lizzie Glide Woman of Vision Award; and the evening's emcee, Andrea Shorter, Commissioner of the Commission on the Status of Women.
About Dr. Raye Mitchell:
Dr. Mitchell is an award winning humanitarian honored with the prestigious Jefferson Award, the Nobel Prize for Community and Public Service, for her work with empowering women. Dr. Mitchell retired from the practice of law and turned social entrepreneur and entertainment producer to help create sustainable change for women and girls to become global leaders. In 2007 she founded the award winning New Reality Foundation, Inc. as a 501(c)(3) tax-exempt organization supporting women and girls.
The on-going programs of New Reality Foundation include the G.U.R.L.S Global Leadership Program and The M.B.A Series, founded in conjunction with Dr. Mitchell's Harvard classmate Hill Harper, NY Times bestselling author and founder of Manifest Your Destiny Foundation. Dr. Mitchell is a published author and highly sought after public speaker. She has been interviewed by national and local media and press on innovation and empowering women and girls and domestic violence. Dr. Mitchell works with corporate leaders, corporate social responsibility teams and non-profits to lead and implement leadership initiatives supporting women and girls through employee and consumer engagement.
Learn more about Dr. Mitchell at rayemitchell.com, facebook.com/drrayemitchell or follow on Twitter @drrayemitchell.
About Mary Elizabeth Inn:
Founded in 1914 by Mrs. Lizzie Snyder Glide (who also built San Francisco's Glide Memorial United Methodist Church), Mary Elizabeth Inn is a non-profit organization with a century-long tradition of providing safe housing and supportive services to women in the community who are in need. For more information: Mary Elizabeth Inn | 1040 Bush Street San Francisco, CA 94109 | 415.673.6768 | http://www.meinn.org.