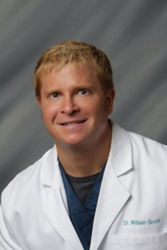 It is extremely important to start good sun protection habits when a person is young.
San Diego, CA (PRWEB) October 03, 2014
An August 21, 2014 report from CBS News tells of a study which found that even as melanoma rates are rising, sunscreen use among teenagers has declined. Melanoma is a particularly deadly form of skin cancer, which can occur with too much sun or UV ray exposure. Skin cancer is easily preventable with proper sun protection, yet many people do not take adequate precautions and as a result skin cancer is among the most common forms of cancer. Dr. William Groff, an expert dermatologist with Cosmetic Laser Dermatology in San Diego, discusses this worrying trend.
"It is extremely important to start good sun protection habits when a person is young," explained Dr. Groff. "While sun damage often doesn't show visible signs until one is older, damage is occurring under the skin in childhood and adolescence if not protected. Learning the importance of sunscreen and other methods of sun protection is vital when one is young in order to keep skin as healthy as possible through life."
Having tanned skin has long been considered aesthetically pleasing in America and Europe, with tanning beds and spray tans available for those who have difficulty tanning in the sun. However, UV rays damage the skin, whether from the sun or from a tanning bed. Tanning beds have been on a decline in recent years, but there has not been a subsequent uptick in skin protection, and skin cancer and sun damage are still prevalent problems.
"Tanning beds are also harmful, so it's encouraging that their use is in decline," said Dr. Groff. "However, skin protection goes beyond simply not actively seeking out a tan. Sunscreen should be used every time a person goes out in the sun, even if it's overcast. If a person really feels the need for a tan, spray tans or lotions are readily available and come without the risk of sun spots, precancerous lesions, or skin cancer."
Without realizing it, many people damage their skin every day simply by walking outside. This damage, however, takes time to manifest itself visibly. Often, the first time people realize the power of UV rays on the skin is when they get their first sun spot or precancerous lesion. Sun damage can also include premature wrinkles and pigmentation problems, in addition to the more serious threat of skin cancer.
"We often get people seeking treatments for sun damage," said Dr. Groff. "While there are many cosmetic treatments available that can reduce the appearance of sun spots or wrinkles, the best way to keep skin healthy and beautiful is to protect it in the first place."
Dr. William F. Groff has been practicing dermatology in San Diego for more than fourteen years and is considered a leader and innovator in the field. Having given over 100 lectures in several countries across the globe, Dr. Groff has a passion for sharing knowledge with others in his profession to promote research and advanced treatment methods. With a unique knowledge of injectable treatments, Dr. Groff travels the country to serve as a key opinion leader and trainer for Allergan INC, the makers of Botox Cosmetic and Juvederm Voluma, as well as Medicis and Merz Pharm. At Cosmetic Laser Dermatology in San Diego, Dr. Groff helps patients achieve ideal cosmetic goals through custom treatment plans developed to address their exact needs.