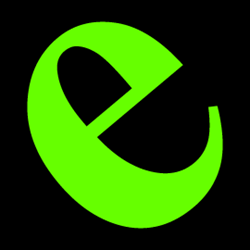 Fairfield, NJ (PRWEB) October 03, 2014
Vision-e announced today that it will sponsor the Health & Weight Loss Challenge at Dreamforce '14 hosted October 13-16 in San Francisco. Dreamforce is Salesforce's annual user and developer conference, hosting more than 100,000 members of its customer base.
Located in the Admin Zone, the Health & Weight Loss Challenge is a Success Community initiative driven by Salesforce MVP, Bill Greenshaw in 2013's Dreamforce. As part of last year's challenge, Greenshaw lost 15 pounds prior to the conference and saw other supporters join in. This year, this group of MVP's and customers will gather at the Health & Weight Loss kiosk in the Admin Zone.
"The 2013 Dreamforce Wight Loss Challenge group was a great resource and I am really looking forward to participating again. I feel we learned a lot from one another and the support was a really great motivator. It was exciting when people shared their successes and even more exciting when everyone was encouraging those of us that might have been struggling. I love the energy of this community and I definitely can't wait to see what's in store for this year!" said Maria Belli, Salesforce MVP.
Vision-e plans on showcasing its eAdministrator program at the conference. eAdministrators, Vision-e's team of seasoned certified Salesforce Administrators, will provide free consultation to Dreamforce attendees on Salesforce implementation and customization, user adoption and best practices.
About eAdministrator
eAdministrator is a program that provides Vision-e clients with a certified Salesforce Administrator who assists with Salesforce setup, report and dashboard creation, workflow design assistance, gives guidance on user adoption, and more. With training and assistance from certified Salesforce Consultants, Administrators, and Developers, eAdministrator clients consistently experience a higher return on their Salesforce investments by accelerating user adoption and increasing productivity.
Product Key Features
With eAdministrator, companies receive support in the administration of their Salesforce instances and help increasing the return on their Salesforce investments. Some of the more popular services include:

Implementation and customization of Salesforce instance
Consultation and best practice
Training and user adoption
Evaluate, recommend and install AppExchange Apps
Creation of reports, dashboards, roles, profiles, workflows, templates and much more
With eAdministrator, companies can focus on their core businesses while, at the same time, receiving precisely the amount and type of assistance they need.
Additional Resources
http://www.Visione.com
About the AppExchange
The Salesforce AppExchange is the world's leading business apps marketplace. With more than 1,800 partner apps and 1.7 million customer installs it is the most comprehensive source of social and mobile cloud apps for business. The Salesforce Platform is the world's most trusted and comprehensive cloud platform for building social and mobile cloud apps, powering Salesforce CRM, and more than 3 million custom apps built by customers and partners. Apps built on the Salesforce Platform can be easily distributed and marketed through salesforce.com's AppExchange.
Salesforce, AppExchange and others are trademarks of salesforce.com, inc.
About Vision-e
Vision-e, in alliance with Salesforce, is a leader in CRM implementations and productivity applications. Vision-e meets the emerging needs of customers by providing rapid CRM implementation, mobile and cloud computing technologies and external system integrations.
Vision-e has the experience and expertise to deliver fast and responsive Salesforce solutions so customers get the performance they expect.
From bakers to bankers, garages to GM, Vision-e creates affordable, effective, customized Salesforce solutions for any size business, with any size budget. Vision-e puts its customers first so they can put their customers first.
"Vision-e provides elegant, highly customizable solutions that help companies of all sizes get the most out of the Salesforce platform. Vision-e: it's Salesforce…extraordinary." Jule Limoli, CEO, Vision-e
For more information on Vision-e, go to http://www.Visione.com or call 888-611-2679. Vision-e is headquartered in Fairfield, NJ.
###