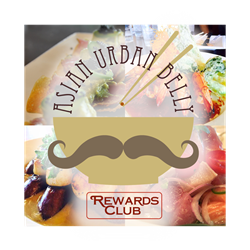 Customers love the mobile app and benefits of the loyalty and rewards program. Art Piyavichayanont, owner of the Lemongrass restaurant group
Boca Raton, Florida (PRWEB) October 07, 2014
Lemongrass restaurant group located in Delray Beach Florida has selected and has successfully deployed AppSuite's 360° Mobile Marketing Solution for Loyalty & Rewards, mobile ordering, and mobile marketing. The Lemongrass Restaurant Group has 6 locations across South Florida and is anchored by it's flagship concept Lemongrass and also has 3 other concepts Fah, Sushi Thai and The SEA, South East Asian Kitchen . The restaurant group has enjoyed success with all concepts and was looking to take their business to the next level by introducing advanced new features and benefits to customers via AppSuite's 360° Mobile Marketing Solution
Key features of the 360° Mobile Marketing Solution include:

Multi-Concept mobile app for the group
Loyalty & rewards
Mobile offers
Event management
Loyalty cards
Mobile app ordering for Takeout & Delivery
AppSuite's iPad Loyalty Managers for in restaurant management of the program
Art Piyavichayanont, owner of the Lemongrass restaurant group commented, "Customers love the mobile app and benefits of the loyalty and rewards program. The ability for customers to order via our mobile app has helped grow our takeout and delivery business. We've found the perfect partner in AppSuite to help us use mobile technology to provide an even better experience for our customers"
Jim Daleen, CEO of AppSuite added, "Art and his team run a fantastic operation with a very consistent and high quality experience and delicious food. We were very excited to be a part of the growth story of their restaurant group. AppSuite's 360° mobile marketing solution built for restaurant groups like Asian Urban Bistro is a perfect marriage of technology and business opportunity"
Based in Boca Raton, Florida AppSuite (http://www.mobileappsuite.com) is a global mobile application company serving the food and beverage industry providing advanced features such as branding, consumer messaging, loyalty, social media integration, and advanced customer care. A proprietary, powerful, and easy to use Content Management System (Customer Care Portal) supports the mobile apps. The company also features a state-of-the-art iPad application to manage customers in the establishment (Loyalty Manager). Appsuite rapidly deploys its 360° mobile marketing solution without restaurants spending large sums of money to develop and support their own app. To learn more visit AppSuite Demos
Lemongrass (http://www.lemongrassasianbistro.com) is a restaurant group with locations in South Florida in Boca Raton, Delray Beach, Boynton Beach, and Ft. Lauderdale. The group features the Lemongrass, Fah, Sushi Thai and The SEA concepts. The restaurants feature a Thai, Sushi, Asian Noodles, and Vietnamese cuisine.