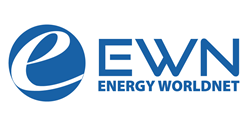 We are so proud to release the site as we have spent countless months, weeks and hours ensuring that we deliver usable content to our customers. We want to be a viable online source to our industries
Decatur, TX (PRWEB) October 08, 2014
ENERGY worldnet, Inc., today announced the launch of their newly redesigned website as part of the company's ongoing commitment to exemplary customer service. Clients will find the new website easy to navigate and be able to quickly find details on the many services offered by ENERGY worldnet, Inc., the industry leader in offering Operator Qualification Compliance. The launch of the new website is joined by the unveiling of the company's new logo as a symbol of ENERGY worldnet, Inc., continuing to provide unparalleled training and customer support for both today and for the future.
Customers from the energy industry can quickly browse the newly launched website at http://www.energyworldnet.com to find the many services, solutions, and resources offered by ENERGY worldnet, Inc. 2013 was a banner year for ENERGY worldnet, Inc., and the new website's ease of navigation will ensure that 2014-2015 will continue that winning streak by allowing clients to quickly find the services that they need. Information on content management services, master evaluation certification, on-site services, training, and more is just a simple mouse click away. All of the services provided by ENERGY worldnet, Inc., is presented in a quick, efficient manner so time isn't wasted wading through numerous pages. Join the over five million satisfied customers who have received operator qualification, evaluator certification, OSHA and safety training, and compliance management from the company with a proven twenty year track record.
"We are so proud to release the site as we have spent countless months, weeks and hours ensuring that we deliver usable content to our customers. We want to be a viable online source to our industries," said Geoff Isbell, president of ENERGY worldnet today.
About ENERGY worldnet, Inc.
ENERGY worldnet, Inc., headquartered in Decatur, Texas, has been providing outstanding training to operators and contractors in the oil, gas and energy industries since 1994. With emphasis on regulatory compliance, record management, operational and safety training solutions, ENERGY worldnet's Operator Qualification compliance system offers the most user friendly, customizable LCMS (learning content management system) available on the market today.
Currently, over 1,400 local distribution companies, gas pipeline operators, liquid pipeline operators, master meter operators, and contractors use ENERGY worldnet, Inc., for their operator qualification and OSHA compliance needs.