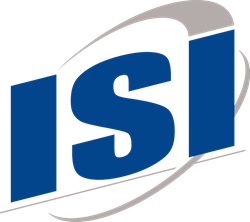 Schaumburg, IL (PRWEB) October 08, 2014
ISI Telemanagement Solutions, Inc., a leading provider of communication management solutions, has released Service Pack 5326 for its Call Accounting and Reporting Solution, Infortel® Select.
This Service Pack delivers more features and enhanced flexibility to meet the demands of customers' call accounting and reporting needs. In particular, this Service Pack delivers new export options, enhanced reporting for Microsoft Lync, and increased security.
One of the more anticipated updates is the ability for graphical representation of Erlang B reports generated through the Traffic Analysis application within Infortel Select. This gives users the option to utilize a graph illustrating both Trunks Optimal, and Grade of Service Required.
Another key feature is that the Report Designer will now include an option to report the time of calls in hours, minutes, and seconds. This allows users to drill down to the exact second of when a call occurs.
One of the more exciting features added with this Service Pack release is the additional functionality with Microsoft Lync Response Group reporting. Now, managers can access tools needed to determine what is happening within their Response Groups. These advanced reporting capabilities provide visibility into multiple Response Groups in one place. Call handling activities can now easily be compared between groups.
On top of that, Service Pack 5326 adds improved security through the addition of an SQL security option. Password rules can be set up in SQL, and can include predetermined expiration and complexity.
For more information, visit our http://www.isi-info.com
ISI's Solutions portfolio brings together time-proven technologies for the management of unified communications through wireless and landline Call Accounting & Reporting, Telecom Audit & Optimization, Collaboration Recording (Voice, Video, Instant Message, Screen Capture), Invoice & Inventory Management, Wireless Management, Speech Analytics, and Workforce Management. ISI's facilities, processes, and data security comply with ISO 9001:2008, SSAE 16, HIPAA, Safe Harbor and other important standards.