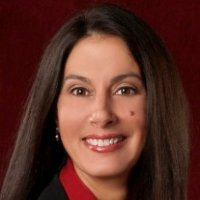 San Diego, CA (PRWEB) October 08, 2014
Restaurant Revolution Technologies, Inc. (RRT), (http://www.RRTUSA.com), the industry leader in providing a fully integrated and highly advanced suite of solutions and services that handle the complete spectrum of restaurant "off-premise" operational needs including phone, online and mobile takeout ordering, catering and customer loyalty programs, announces the addition of Laura Dorazio as its newest Regional Sales Director. Dorazio will be responsible for all sales and business development efforts throughout the Eastern Region of the United States and will report directly to RRT's CEO. She will be based out of Fort Myers, Florida.
Dorazio previously served as the National Sales Director for Fishbowl, Incorporated; a restaurant-specific marketing services company. Dorazio was tasked with the national sales and business development efforts related to the company's various marketing products and services tailored for restaurants. During her tenure, she consulted with large restaurant clients on guest engagement through e-club loyalty channels and how to best utilize them to drive revenue and she successfully reduced the company new customer average sales cycle from 9 months to 3 months.
Prior to her role with Fishbowl, Dorazio served in prominent sales and business development roles for Verifi Incorporated, and Paytronix Systems, Incorporated; the latter being one of the largest restaurant-focused customer reward and promotional programs in the industry. During her time with Paytronix, Dorazio worked closely with clients in developing and fine tuning some of the most successful loyalty programs in the industry and consistently performed as one of the best sales producers for the company.
Prior to Paytronix, Dorazio served over 16 years establishing an impeccable and distinguished reputation and pedigree in a variety of sales and account management roles within the American Express Company. Dorazio's responsibilities included managing a merchant portfolio totaling $400 million in annual American Express charge volume in such industries as restaurant, hospitality, retail, entertainment and e-commerce and routinely consulted clients on how to leverage the American Express database to develop revenue generating loyalty and customer acquisition marketing programs.
"I am honored to be joining RRT and excited to be supporting the sales and business development team efforts for an organization that is pushing the envelope on restaurant takeout ordering and customer loyalty innovation," Dorazio said. "By implementing the right sales plan and approach for the East Coast, RRT is poised to realize significant growth for the foreseeable future."
Dorazio will work closely with RRT's CEO and sales team members to develop new client and partner relationships as well as support and maintain existing relationships throughout the Eastern Region.
"Laura is a proven sales professional and is a natural fit for the RRT vision and culture. All of us at RRT are thrilled to welcome her as a part of our rapidly growing team. Laura not only brings a supremely distinguished, restaurant industry-focused sales track record from her time with Fishbowl, Paytronix among others, but also garners a sterling reputation as one of the most dynamic sales professionals associated with American Express for nearly two decades," said David Schofield, CEO of RRT. "Having her based in Florida is particularly beneficial for RRT as we continue to develop our sales operations nationally. We are able to more prominently extend our brand to the East Coast allowing us to pursue new opportunities and also better support our existing relationships."
About Restaurant Revolution Technologies
Restaurant Revolution Technologies, Inc. (RRT), (http://www.RRTUSA.com), provides the only fully integrated, highly advanced and supremely effective suite of solutions and services that handle the complete spectrum of restaurant "off-premise" operations including phone, online and mobile takeout orders, catering and customer loyalty programs. The easy-to-implement, turnkey solution delivers a consistently professional and delightful ordering experience that is powered by RRT's patent-pending order management system. RRT's "off-premise" solutions and services deliver exceptionally positive ROI by reducing operational costs, increasing takeout and catering orders and improving the overall customer experience. http://www.rrtusa.com.