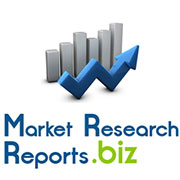 Newly Published Electric Vehicle Forecasts, Trends And Opportunities 2015-2025
Albany, NY (PRWEB) October 08, 2014
This master report summarising and forecasting every sector of the EV industry remains unique. It adds new sectors as they become substantial, the latest being car-like microEVs homologated as quadricycles in Europe.
View Full Report at http://www.marketresearchreports.biz/analysis/225350
In the last year it has become a more closely integrated market - pure electric and hybrid whether on land, water or airborne. For example, Nissan has launched hybrid cars selling in tens of thousands yearly. The e-bike company Brammo took orders for 4,000 of its $20,000 record-breaking e-motorbike on its launch in the USA. Previously, e-motorbikes have been merely a curiosity. Many profitable niches are emerging just as the largest major sectors are changing in importance; the industrial and commercial sector is now bigger and much more profitable than e-cars, and is set to remain so for at least eight more years.
Download Detail Report With Complete TOC at http://www.marketresearchreports.biz/sample/sample/225350
All components are changing with supercapacitors sometimes replacing or partly replacing batteries and also new types of battery, energy harvesting, power electronics and structure powering growth in this already huge and prosperous business. It is comprehensively forecasted only in this master report and the subsidiary reports on the segments. Disruptive change is now the norm and Apple-like inspiration and technological innovation is at last being seen. The fruits of all this are truly spectacular; including such things as the Marian fast surface boat that acts as a submarine when necessary, the fixed-wing plane that will stay aloft for five years on sunshine and the flying jet ski. An amphibious hybrid plane is also going into production with military robot jellyfish, bats and swarming flies. The race is on to make extremely short take-off and landing (ESTL) personal planes and air taxis, some that take-off and land vertically in your garden or from the "pocket airport" on top of a regular airport building.
Related Reports
Electric Motorcycles And Three Wheel Electric Vehicles 2015-2025
View Full Report at http://www.marketresearchreports.biz/analysis/217353
This unique new report analyses three closely related new electric vehicle markets due for takeoff in 2015. They are electric motorcycles, e-maxi scooters and electric three wheelers from e-rickshaws to disruptive new forms of car and car-like vehicle. This creation of major new EV markets is occurring partly because big brands Yamaha and BMW are entering the field, Yamaha with on and off road e-motorcycles and BMW with an e- maxi scooter initially all in 2015. Harley Davidson is getting user response to a first test design of e-motorcycle in 2014.
Download Detail Report With COmplete TOC at http://www.marketresearchreports.biz/sample/sample/217353
In 2014, Toyota has garnered huge interest with an enclosed three wheel, tilting electric motorcycle, the iRoad. In addition, Chinese companies are newly offering impressive e maxi scooters and three wheel cars and car-like vehicles and at one third of the price. Leaders in sales such as Zero Motorcycles and Brammo are achieving increased sales and going global and there is now a steady stream of new companies offering all these vehicles and most of them have production coming on-stream in 2015-6.
Electric Motors For Hybrid And Pure Electric Vehicles 2015-2025: Land, Water, Air
View Full Report at http://www.marketresearchreports.biz/analysis/209150
The electric vehicle business will approach a massive $500 billion in 2025 with the traction motors being over $25 billion. Their design, location and integration is changing rapidly. Traction motors propelling land, water and air vehicles along can consist of one inboard motor or - an increasing trend - more than one near the wheels, in the wheels, in the transmission or ganged to get extra power. Integrating is increasing with an increasing number of motor manufacturers making motors with integral controls and sometimes integral gearing. Alternatively they may sell motors to the vehicle manufacturers or to those integrating them into transmission.
Download Detail Report With Complete TOC at http://www.marketresearchreports.biz/sample/sample/209150
These complex trends are explained with pie charts, tables, graphs and text and future winning suppliers are identified alongside market forecasts. There are sections on newly important versions such as in-wheel, quadcopter and outboard motor for boats. Today, with the interest in new traction motor design there is a surge in R&D activities in this area, much of it directed at specific needs such as electric aircraft needing superlative reliability and power to weight ratio.
About Us
Marketresearchreports.biz is the most comprehensive collection of market research reports. Marketresearchreports.biz services are especially designed to save time and money of our clients. We are a one stop solution for all your research needs, our main offerings are syndicated research reports, custom research, subscription access and consulting services. We serve all sizes and types of companies spanning across various industries.
Browse Blog at http://businessmonitorinternational.wordpress.com/