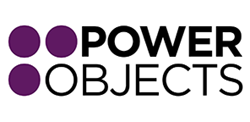 Now users will have the option to find solutions within the system itself, instead of relying solely on outside Support."
Minneapolis, Minnesota (PRWEB) October 09, 2014
PowerObjects, a professional services firm 100% focused on providing service, support, education, and add-ons for Microsoft Dynamics CRM has announced the release of an addition to their PowerPack suite; PowerParature. The PowerParature add-on allows an organization to add a web resource on any entity in CRM, giving CRM users the ability to search their organization's Parature knowledge base right from within their Dynamics CRM records. With this solution, when there is an open record that has the PowerParature web resource deployed on it, the solution will automatically pull related Parature articles into a sub-grid on the form for the CRM user to review.
"We are really excited to be adding PowerParature to our Add-on offerings," says Jim Sheehan, COO of PowerObjects. "It's been thrilling watching our PowerPack numbers grow over the years. This really reiterates our 4 pillars of service (Service, Support, Education, Add-ons) with additions that really resonate with our customers."
To gain access to PowerParature, users will first need to obtain and set-up a Parature account through Microsoft before implementing PowerParature in their Dynamics CRM system. Solo, Parature is a help desk software providing customer service over the web providing knowledge base articles, live chat and ticketing to organization's clients.
"Leveraging Parature Knowledgebase and PowerParature for CRM will allow inside agents to always answer questions consistently across the board," says Dean Jones, CEO of PowerObjects. "Now users will have the option to find solutions within the system itself, instead of relying solely on outside Support."
PowerParature is priced at $1 per user per month. This does not include the subscription cost for the Parature software.
About PowerObjects
Over the last 5 years, the team at PowerObjects has worked hard to become the recognized leader in delivering Microsoft Dynamics CRM solutions through unparalleled offerings of service, support, education, and add-ons. As winner of the Microsoft Dynamics CRM Worldwide Partner of the Year award for 2012 and 2013, PowerObjects has built an unmatched team of CRM superheroes that help businesses and organizations of all types increase productivity, streamline business processes and build better relationships. PowerObjects is headquartered in Minneapolis, Minnesota, with offices in Chicago, Cincinnati, Dallas, Omaha, Philadelphia, New York, Seattle, and Toronto.