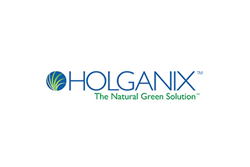 'It's great insight for the marketer and non-marketer alike,' said Holganix CEO, Barrett Ersek.
Philadelphia, PA (PRWEB) October 08, 2014
Holganix has announced that the keynote speaker at the 3rd Annual Bionutritional Summit is Eric Keiles, a marketing guru, serial entrepreneur and co-founder of Square2Marketing. The Bionutritional Summit will be held at the Seelbach Hilton in Louisville, Kentucky on October 22, 2014 from 1:00 P.M. through 6:00 P.M., the day before the Green Industry Exposition begins.
The keynote presentation is entitled, "My Marketing Isn't Working And I Don't Know Why!" Keiles will explain how we have quickly moved from mass media to reality marketing, and how businesses can take advantage of this change by building a new kind of marketing machine. "It's great insight for the marketer and non-marketer alike!" said Holganix CEO, Barrett Ersek.
The 2014 Bionutritional Summit features a roster of speakers on plant sciences and technologies, entrepreneurism, marketing, sales, operations and business growth. Notable speakers include Associate Professor Cale A. Bigelow Ph.D. of Purdue University, Andy Bailey of PETRA Coach – an entrepreneurial coach, Kentucky University Professor Eileen Weisenbach Keller, and Real Green Systems President Joe Kucik.
Holganix is a natural way to get thick, green, healthy turf while reducing the use of fertilizers and synthetic inputs. It is an organic, bionutritional product that promotes strong plant health care. It enhances the planet's environmental footprint while providing lawn-care, landscape-contractors, golf-course superintendents, arborists, sports-turf managers and property owners with a competitive advantage via its innovative Green products, technology and customer support.
For more information on attending the 2014 Bionutritional Summit and securing a seat, please visit http://www.BionutritionalSummit.com. Seating is on a first-come basis with limited seats available.
About Holganix:
Holganix is a 100% organic, Bionutritional product that promotes strong turf, shrub, flower and tree health care. It functions as a bio-stimulant by enabling plants to more efficiently uptake beneficial nutrients. Holganix significantly lowers the quantities of synthetic inputs needed to obtain the results previously only available through the use of traditional products. http://www.Holganix.com
Press contact:
Nicole Wise- 866-563-2784 x300 - nwise(at)holganix(dot)com