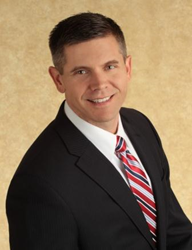 Milwaukee, WI (PRWEB) October 13, 2014
PT students who are struggling to figure out where to go after graduation are in luck – Evidence In Motion co-founder Dr. John Childs, PT, PhD, MBA, will be scheduling meetings with students and giving presentations at booth #305 during the 2014 APTA National Student Conclave this October 30th-November 1st in Milwaukee, Wisconsin.
During unopposed exhibit hours, Dr. Childs will be presenting information on EIM and NeuroRTI's Orthopaedic Residency, Sports Residency, Neuro Residency*, Manual PT Certification, and Sports PT Certification programs. Presentations will take place on Friday, October 30th 10am-12pm and 3:30pm-5:30pm, and Saturday, November 1st 11am-1:30pm, and will be made every hour, on the hour during these windows.
Dr. Childs will also be meeting with students one-on-one or in small groups to address topics like negotiating tuition reimbursement with potential employers, getting the most out of PT education, creating your own Residency or Certification cohort with classmates, tuition discounts for Residency and Certification programs and more. Attendees interested in setting up a meeting with Dr. Childs may email him at john(at)eimpt(dot)com or call/text at (210) 364-7410. Dr. Childs is already booking individual and group sessions, so make sure to get on his calendar today.
Additionally, over 500 t-shirts and over 1,000 #PTRes sunglasses will be given out at the booth as part of a 1980's themed "Your Future's So Bright You Gotta Wear Shades" giveaway. Any student wearing their EIM or NeuroRTI t-shirt and #PTRes sunglasses during the conference will automatically be entered to win one of two iPad minis to be given away. The winner will be chosen randomly during the course of the conference. Additional prizes will be given out including EIM swag bags, gift cards and other promotional items.
The conference will be held at the Wisconsin Center in Milwaukee, WI October 30th-November 1st. Registration can be completed at http://www.apta.org/nsc/ and is $130 for student APTA members and $215 for nonmembers.
*In partnership with NeuroRecovery Training Institute
About Evidence In Motion (EIM):
Evidence in Motion (EIM) is an education and consultation company whose sole reason of existence is to elevate the physical therapy profession and the role of physical therapists in healthcare delivery. A strong dedication to fostering the creation and assimilation of an evidence-based practice culture within the physical therapy profession is a cornerstone of Evidence In Motion's mission. They have put in place evidence-based practice treatment pathways in many facilities and aim to promote the global sharing of information and ideas, thus advancing evidence-based physical therapy practice, research and education around the world. Evidence In Motion offers Continuing Education, Residencies, Fellowship, a Postprofessional Musculoskeletal DPT, Manual Physical Therapy Certification, Sports Physical Therapy Certification, and an Executive Program in Private Practice Management with optional postprofessional DPT. For more information, please visit EvidenceInMotion.com. You can also find Evidence In Motion on Facebook, LinkedIn, Instagram and Twitter, @EIMTeam.
About The NeuroRecovery Training Institute:
The NeuroRecovery Training Institute (NeuroRTI) is on a mission to create and promote a culture of evidence-based practice (EBP) within the neurologic physical therapy profession. Through transformational education efforts, NeuroRTI offers a full continuum of neurologic training programs including a large nationally-scaled physical therapy Neurologic Residency, Postprofessional DPT and online Continuing Education (CE) course work that includes various topics in the treatment of spinal cord dysfunction, acquired brain injury, and other neurologic disorders.