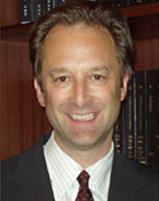 I was flabbergasted to read The Post's editorial.
New York, NY (PRWEB) October 09, 2014
New York personal injury attorney Michael Barasch recently had a letter published in the New York Post criticizing The Post's editorial article "Ground Zero dust-up." The original article critiqued Congress' agenda to extend the Zadroga Health and Compensation Act, which provides financial relief to those suffering from illnesses related to exposure to Ground Zero after the 9/11 terrorist attacks.
Barasch, who represented James Zadroga, the NYPD officer after whom the Act was named, called the article "misleading" and "scurrilous." Zadroga passed away from a respiratory illness after being a first responder on 9/11.
Published by the Post Editorial Board on September 13, 2014, the "Ground Zero dust-up" clip pushed back on the very concept behind the Zadroga Act, claiming it was based on unscientific assumptions regarding the link between Ground Zero exposure and illnesses contracted by those who lived and worked near the site of the 9/11 attacks.
The Post claimed that "After an examination, the city's chief medical examiner determined "beyond certainty of doubt" that Zadroga had died not from Ground Zero dust but from having injected ground-up prescription drugs into his blood vessels."
But Attorney Barasch asserts that the Medical Examiner report actually concluded that Zadroga's lungs were filled with unidentified foreign materials that are consistent with dust.
Zadroga spent 200 hours working at Ground Zero. According to Barasch's letter, he started having breathing troubles and sought medical treatment. He was prescribed Morphine and Oxycontin to "help alleviate his profound suffering."
"I was flabbergasted to read The Post's editorial…The Post ignored the real reason he was prescribed those painkillers," said Barasch.
About Barasch McGarry Salzman & Penson PC
Barasch McGarry Salzman & Penson, PC fights tirelessly for injured firefighters and victims of accidents or medical negligence to get the compensation they deserve.
As a prominent New York firm concentrating in the areas of personal injury, wrongful death, medical malpractice and firefighter rights, the firm serves all five boroughs and Westchester, Long Island, Rockland, Putnam and Orange counties.
In addition to representing the 9/11 community, the firm handles cases involving many forms of personal injury, including:

Motor vehicle accidents
Bus and railroad accidents
Pedestrian and bicycle accidents
Construction accidents
Firefighter injuries
Medical malpractice
Products liability
Premises liability
For more information about the firm or World Trade Center illnesses, visit http://www.post911attorneys.com or http://www.wtc-illness.com, or call 877.WTC.0911.