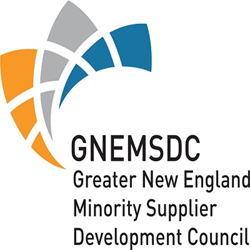 We are keenly aware of the increased economic problems this outbreak can cause if not halted soon.
Bridgeport, CT (PRWEB) October 10, 2014
AmeriCares accepted a $2,500.00 donation from the Greater New England Minority Supplier Development Council (GNEMSDC) for the Ebola crisis in West Africa. The money is earmarked to provide life-saving medicines, critical aid on-the-ground and for health worker protective supplies.
The Ebola outbreak is now declared to be an international public health emergency by the World Health Organization. The disease will rapidly spread to an estimated 1.4 million in Liberia and Sierra Leone if more is not done today to support health care workers, provide care and educate the public about the epidemic.
"Our organization has a long-standing global perspective on building strong business communities. That includes providing equitable resources to everyone, especially healthcare and emergency support", stated Tom Davis, Vice President External Supplier Diversity, Cartus and Chairperson of the Board of Directors of the GNEMSDC. He continues, "We are keenly aware of the increased economic problems this outbreak can cause if not halted soon."
Join the Fight
Contribute to the work AmeriCares is doing to fight the spread of the Ebola virus. Donate at americares.org
Be sure to like GNEMSDC on Facebook: https://www.facebook.com/GNEMSDC/
Follow GNEMSDC on Twitter: https://twitter.com/GNEMSDCouncil
Follow GNEMSDC on LinkedIn: https://www.linkedin.com/company/greater-new-england-minority-supplierdevelopment-
council-inc.-gnemsdc-
Stay up to date on GNEMSDC news: http://drfredgnemsdc.blogspot.in/
###
Dr. Fred McKinney
President & CEO
fmckinney(at)gnemsdc(dot)org
333 State Street
Bridgeport, CT 06604
Phone: 203-288-9744
Fax: 203-288-9310