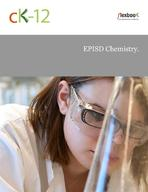 "Teachers should have a choice in designing their own curriculum to meet students at their own learning pace and in the modality choice of their learning"
Palo Alto, CA (PRWEB) October 09, 2014
Twenty-First Century Learning is a commitment to prepare the EPISD student body for the future by using the best in technology and techniques. As technology becomes a fabric of daily lives, it is imperative for it to be used effectively and efficiently in classrooms too. EPISD is the first large school district in Texas to take the bold and innovative step into the world of teacher-generated electronic books.
EPISD and CK-12 Foundation collaborated to understand the district teachers' needs and how technology can help meet those challenges. So, starting in October of this year, the district is doing away with paper textbooks and replacing with digital textbooks called FlexBooks. These are standards-aligned fully customized digital flexbooks built using the CK-12 platform, especially for EPISD.
The change will start with select high school science classes, with more school subjects to follow. They have already created flexbooks for biology, chemistry and physics.
The process started when a committee of teachers gathered over the summer to put together the first FlexBook. They collaborated on the CK-12 platform, built science flexbooks to serve their needs. This is just the start, however. Eventually, every teacher will personalize the digital text to fit with his/her lesson plans, making each book tailor-made. All free, all online.
"We are talking about user-generated content. A panel of our science teachers handpicked the information in the electronic test to custom fit the curriculum. It is a huge step, the days of outdated information are over," said EPISD Superintendent Juan Cabrera.
FlexBooks are free. The information gathered in the electronic books is of no cost to the district. Twenty-First Century Learning is more than an academic initiative. It is a shift in the way the El Paso Independent School District teaches students and delivers knowledge. This collaboration allows teachers to meet students' needs by customizing the curriculum for them in the digital flexbook they create.
"Teachers should have a choice in designing their own curriculum to meet students at their own learning pace and in the modality choice of their learning. Partnering with EPISD on science books to start, and gradually to more subjects, we feel we can give teachers the flexibility they need and want from a content creation perspective," says Neeru Khosla, Exec Director of CK-12.
About CK-12
CK-12 Foundation is a leading open educational resources (OER) non-profit organization dedicated to increasing access to high-quality STEM education materials for middle school and high school students. CK-12 offers free high-quality, standards-aligned, open content in the STEM subjects through an integrated set of tools for learning including digital textbooks, concept-based learning resources, simulations, interactive practice and more. All content is created and curated by teachers, for teachers and students.
All CK-12 products and services are 100% free and are being used by students and teachers across thousands of schools both in the US and rest of the world.
ABOUT EPISD
Located in El Paso, Texas, the El Paso Independent School District is the largest district in the Texas Education Agency's Educational Service Center - Region 19. With more than 60,000 students in 94 campuses, EPISD also is the 10th largest district in Texas and the 61st largest district in the United States. It also is El Paso's largest employer with nearly 9,000 employees and has an annual operating budget of $483 million. Organized in 1883, EPISD is not only a large district, but also one rich in history.