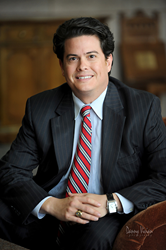 San Antonio is a vibrant and thriving city with great legal minds.
San Antonio, Texas (PRWEB) October 13, 2014
Along with its office in the Northwest side of San Antonio the Law Offices of Alex R. Hernandez Jr. has added One Riverwalk Place to it's office portfolio to better serve its clientele.
The downtown office is now located at One Riverwalk Place, 700 N. St. Mary's Suite 1400. Clients can call to set up an appointment to visit one of the lawyers with the firm with regards to many legal matters.
The Law Offices of Alex R. Hernandez Jr PLLC is a Texas based firm of trial lawyers dedicated to it's clients. A client focused, results driven law firm the law firm continues to grow and expand in Texas. Alex R. Hernandez Jr. has practiced with great San Antonio lawyers like Frank Herrera and Wayne Wright. Hernandez was associated with Julian and Joaquin Castro and Sen. Carlos Uresti while with a larger firm. Hernandez is a graduate of St. Mary' University School of Law in San Antonio and worked for US Global Investors based in San Antonio prior to law school.