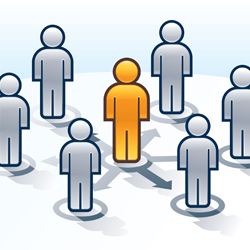 (PRWEB) October 15, 2014
SkillPath Seminars, the nation's leader in business skills training since 1989, is excited to announce a popular, career-enhancing training opportunity now taking enrollments. Excelling as a Manager or Supervisor is a unique public seminar designed to teach anyone in a management position—and those on a management career path—how to successfully navigate the in's and out's of being a take-charge leader. In a comprehensive and entertaining one-day presentation, participants will learn how to motivate employees, work through conflict and difficult behavior and establish the credibility and authority they need to organize constantly shifting projects, priorities and deadlines.
A satisfied customer recently had this to say about the course: "Today's seminar was very well presented and extremely motivational. I think every supervisor in every type of business should take this course. It's quite rewarding and refreshing and will certainly help people move up in their organizations."
And now Excelling as a Manager or Supervisor is coming to the local area. Seminar attendees will enjoy the chance to get away from the office for a day to learn from a professional trainer with a track record of expertise, network with peers in their area and expand their skill set with the practical tips, techniques and solutions they need for supervisory success without incurring the hard knocks that come with trial-and-error learning. The day full of fun and facts covers every facet of managing a team, including how to make the adjustment from team player to take-charge manager and leader; how to deliver crystal-clear communication; how to get workers tuned in and turned on; how to organize constantly shifting projects, priorities and resources; how to carry out essential supervisory roles and functions; how to handle conflict and crises; and how to keep in balance and under control in any situation.
Who will benefit from this course? Employees in a leadership role at any level, new supervisor hires and those on a management fast track, assistants with supervisory responsibilities, team and unit leaders—anyone in charge of people and projects who wants to know how to get better results through others. The essential, "must-have" skills that managers and potential managers will take away from this workshop have proven themselves time and again with successful organizations across the country. Highlights of the course curriculum: Building a solid management foundation … Establishing credibility and authority … Walking the fine line between coach and counselor … Getting workers to buy into the organization's goals … Motivating employees who don't perform up to expectations … and much, much more!
Here's how Jack Cave, the President and CEO of SkillPath, describes Excelling as a Manager or Supervisor: "This intensive day of training focuses on the unique challenges people face every day as a manager or supervisor and offers solutions to help them fully achieve their potential—not just as a manager or supervisor but as a true leader who commands the respect, commitment and credibility that moves people to action."
The cost of this popular course is $99. Enrollment can be done by phone, e-mail or on-line. To sign up for classes or for more information on Excelling as a Manager or Supervisor, see http://www.skillpath.com. SkillPath also offers local seminar updates and special e-mail only discounts at http://www.skillpath.com/?emr.
About SkillPath Seminars:
SkillPath provides practical, convenient training opportunities for businesspeople who are ready to re-tool and re-charge their professional careers. SkillPath's unique brand of training enhances skills, saves time and money and contributes to career and organizational success. They accomplish all this through public seminars, customized on-site coursework and take-away training resources that keep careers on the grow. SkillPath has trained 10+ million people since 1989—at Fortune 500 corporations, small businesses, government agencies and not-for-profit organizations—and they promise a great learning experience at each SkillPath seminar. Their 100% money-back guarantee is proof of their commitment to everyone's success.