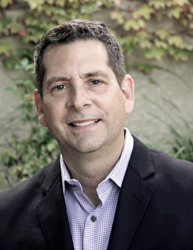 Together, we created an asset management and distribution solution for a major European studio that extends from the digital vault directly to the consumer's device through customized apps and video delivery." - Doug Reinart
Santa Monica, California (PRWEB) November 19, 2014
ContentBridge Systems LLC, a leading provider of digital content supply chain solutions to major studios, aggregators, independent distributors, and retailers is pleased to announce a technology partnership with Platform Purple, Inc.
ContentBridge's Expanded Service Offerings
With Purple, ContentBridge can now offer content publishers the ability to create branded direct-to-consumer (DTC) channels for electronic sell-through (EST), transactional rental, and subscriptions. Purple hybrid streaming+download technology offers the unique advantage of high quality playback on mobile and laptop devices even when the user's internet connection is slow, intermittent, or the user is entirely offline. This can provide a significant boost to a content owner's efforts to capture share in global markets.
"Our partnership with Platform Purple is a success right out of the gate," said Doug Reinart, ContentBridge COO. "Together, we created an asset management and distribution solution for a major European studio that extends from the digital vault directly to the consumer's device through customized apps and video delivery."
Platform Purple Extends the Supply Chain to Consumers
Purple offers a complete DTC solution including content hosting and branded customizable ecommerce sites enabling EST/DTO, VOD, PPV, SVOD and other options. Purple provides secure, tightly controlled content access with industry-vetted DRM and delivery through major CDNs direct to smart TV, mobile, desktop, gaming console, and web. Purple's unique, hybrid media platform provides flawless playback performance to 99.6% of connected consumers globally, regardless of internet connection speed or online status.
Josh Mellicker, Platform Purple co-founder and CEO, said, "Integrating the Purple technology stack with ContentBridge completes a true 'content bridge' from the editor's timeline all the way to the consumer's screen. ContentBridge and Purple offer a unique 'one-stop-shop' for video content rights holders that encompasses asset preparation, media management, distribution, and secure DTC delivery."
Platform Purple's Plans With ContentBridge
"We have over 12,000 of the world's most popular non-entertainment video titles in the Purple cloud, and we've made millions of content deliveries with a 99.6% track record, matching the quality and closely approximating the reliability of Blu-ray disc," adds Michelle van Broekhuizen, Purple co-founder and COO. "With ContentBridge and their close associations with the entertainment industry, we hope to offer 'Available in Purple' quality digital fulfillment to entertainment consumers as well."
About ContentBridge Systems, LLC
ContentBridge is a leading provider of digital supply chain solutions for the media and entertainment industry. Through our direct involvement with major studios, independent distributors, and leading consumer services like iTunes and Netflix, we have developed automation software and best practices for efficiently managing and distributing digital content among business partners. ContentBridge is an approved encoding vendor for major digital retailers worldwide. We deliver our technology on-premise, as a Software-as-a-Services, or through a highly capable managed services team. For further information please visit http://www.contentbridge.tv or call 310-405-6178 x1.
About Platform Purple, Inc.
Platform Purple is the world's only internet-based video platform that delivers secure, consistently high quality video to over 99% of connected customers globally. Purple is designed to offer the best possible consumer experience as video buying and viewing habits continue to shift from discs to digital downloads and cloud access. For more information on Platform Purple, Inc. visit http://www.platformpurple.com.
###