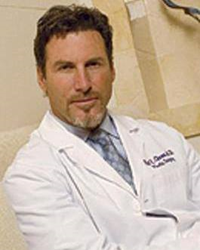 San Diego, CA (PRWEB) October 14, 2014
A recent article from Newsday discusses the benefits, both health and cosmetic, of breast reduction surgery for women who have struggled with overly large breasts for their frame. Women with very large breasts can suffer from a number of problems, including back and shoulder pain, trouble exercising, and difficulty finding bras and clothes that fit. Breast reduction surgery can significantly improve the quality of life for these women, and women who have the surgery are often some of the happiest patients a surgeon sees.
"While breast augmentation procedures are extremely popular, there is definitely a significant subset of women who want to reduce the size of their breasts," said leading plastic surgeon Dr. Chasan. "Whether it's women who have breasts that are naturally too large or women who want to reverse a previous augmentation, breast reduction surgery is a procedure that can definitely have a positive impact on a woman's life."
Most women who want breast reduction surgery are not significantly overweight or obese but merely have breasts that are too large and cause problems in their everyday lives. Breast reduction surgery should be performed when a woman is at or close to her ideal weight because if the surgery is performed before she has lost the weight that she planned the breasts could end up becoming too small. Breasts may also change due to age or pregnancy, so it's important to talk to an experienced plastic surgeon to make sure that the reduction will bring the optimal results.
"A consultation is an important part of any plastic surgery procedure," explained Dr. Chasan. "The surgeon should be able to have a thorough discussion with the patient in which a mutually acceptable solution is decided upon. An experienced surgeon will know the potential risks and outcomes and discuss these with the patient."
Breast reductive augmentation is a popular procedure in which the breast reduction surgery is combined with implants in order to give the patient a fuller, rounder breast while at the same time reducing the overall breast size. This procedure can give a woman the relief she desires while still preserving and even improving the shape and lift of the breasts. Many women prefer this procedure, as it reduces the size of the breast and improves the shape at the same time.
"Breast reductive augmentation is an answer to typical breast reduction problems of breasts that lack defined shape and can sag," said Dr. Chasan. "Reductive augmentation provides a solution that addresses both health issues and aesthetic issues, and leaves the patient satisfied, as long as the right breast shape and size are chosen."
Dr. Paul Chasan is a board-certified and nationally-recognized plastic surgeon who specializes in performing the most advanced cosmetic procedures for the face, body, and breast. At Ranch and Coast Plastic Surgery in Del Mar, Dr. Chasan is renowned for his exceptional work in facial rejuvenation, breast augmentation, liposuction, and tummy tuck surgery. Regarded as an expert his field due to his extensive education and experience, Dr. Chasan has authored numerous publications and is often called upon by the media to discuss the latest techniques and trends in modern cosmetic surgery.
For more information about Dr. Chasan and his state-of-the-art plastic surgery center, visit http://www.drchasan.com.