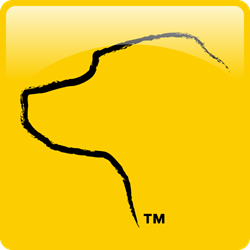 Stripe has quickly become a popular way for small businesses to set up merchant accounts on the fly and accept credit cards over the Internet.
San Francisco, CA (PRWEB) October 14, 2014
AccountingSuite today announced its updated integration with Stripe for simple credit card processing. AccountingSuite also released its Great Dane update, with four-digit precision pricing.
With Stripe, AccountingSuite customers can begin processing credit card transactions directly from within the software. While logged into AccountingSuite, users can connect an existing Stripe account or create a new merchant account in three easy steps. From there, Stripe allows them to instantly accept credit cards, and deposits the funds automatically into their bank accounts. In addition, invoices emailed to customers will include a "Pay Now" button.
AccountingSuite is all-in-one software for accounting, inventory, order management, time and project tracking. The suite is cloud-based and bank-level secure. AccountingSuite gives companies access to critical financial information from desktops and tablets.
"Stripe has quickly become a popular way for small businesses to set up merchant accounts on the fly and accept credit cards over the Internet," said Kurt Kunselman, AccountingSuite Co-Founder. "By deeply integrating Stripe into AccountingSuite, we're giving our customers a simple way to set up merchant accounts, get paid fast, and have an automatic cash receipt against the invoice in AccountingSuite. In the near future we will be adding daily updates of their credit card transactions for reconcile purposes."
INTUITIVE ACCOUNTING SOFTWARE
AccountingSuite connects to more than 6,000 banks, credit unions and credit card institutions. Financial officers will have a clearer picture of their company's financial position on a daily basis. Users with banks that don't yet offer daily feeds can still bring transactions into AccountingSuite with a more traditional offline download and upload feature.
Power users enjoy AccountingSuite's multi-tasking features. Users managing a single-company can multi-task by navigating with browser tabs. Accountants who have multiple companies on AccountingSuite don't have to log in and out of the system to access different companies' accounts; they simply navigate from one browser tab to another browser tab.
GREAT DANE RELEASE WITH PRECISION PRICING
AccountingSuite released a new version of its cloud-based software, Great Dane, with new precision pricing features that allows up to 4 decimal places in multiple currencies. AccountingSuite's functionality is unsurpassed for small companies that import or ship physical goods and maintain inventories.
AccountingSuite is cloud-based, so users' systems are automatically updated to Great Dane; there are no downloads to install or procedures to run.
About AccountingSuite
The AccountingSuite vision is to give companies, employees and business partners easy, secure access to information that often makes the difference between gaining new customers and losing them to the competition.
AccountingSuite is based in San Francisco, California. AccountingSuite provides easy-to-use, no-nonsense, scalable business software for startups, entrepreneurs, and growing companies to manage their finances and day-to-day operations. Visit http://www.AccountingSuite.com.
For more information on Stripe, please visit http://www.stripe.com.