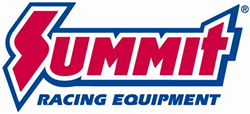 Tallmadge, OH (PRWEB) October 16, 2014
The HEI ignition system on your vintage GM V8 needs regular maintenance to ensure engine performance and reliability. PerTronix Flame-Thrower Tuneup Kits contain the critical parts needed to make a road-weary HEI distributor better-than-new.
A PerTronix Flame-Thrower Tuneup Kit was featured on Episode 21 of PowerNation's Detroit Muscle. Watch the full episode here.
At the heart of each kit is a PerTronix Flame-Thrower cap-mounted coil that produces 50,000 volts of spark energy for improved combustion. A 4-pin HEI ignition module is included as well. The kits feature caps and rotors made from a special alkyd molding compound that suppresses crossfire to promote better spark delivery. An adjustable vacuum advance canister allows tuning of the advance curve for improved part-throttle performance.
PerTronix Flame-Thrower Tuneup Kits are available for 1967-89 GM V8. They contain the coil and module, cap, rotor, advance canister and install kit, wiring harness, capacitor, and hardware.
SEE THE PETRONIX FLAME-THROWER HEI TUNEUP KITS AT SUMMIT RACING
Summit Racing Equipment
http://www.SummitRacing.com
1-800-230-3030