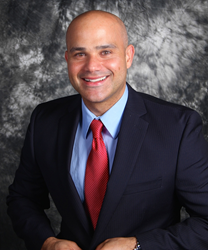 "The goal of the website is not only to educate and empower, but to offer a wide range of services related to vaccinations and education", said Adolfo Torre
Boca Raton, Fla. (PRWEB) November 04, 2014
Adolfo Torres', Boca Raton Pharmacist's website is designed to inform the community, as well as offer a wide range of services related to vaccinations and education. The website focuses on healthy living & immunizations. The site also highlights benefits, side effects, and the life cycle of vaccines.
Adolfo Torre's is a Licensed Pharmacist who consults people looking for healthier ways of living and educating the community on preventing disease and promoting well being through healthy habits of eating organic foods and stress reducing spiritual practices.
Adolfo Torre's basic website navigation makes it quick and easy for the visitor to find insightful information they are researching. You can see view the website at http://www.adolfotorre.com.
About Adolfo Torre
Adolfo Torre lives with his best friend and fiance in Boca Raton, Florida with their two beautiful children. He has more than 10 years of leadership experience building diverse, engaged, and successful teams. An accomplished strategist and leader, his vision and expertise in business and team building performance have driven notable growth in the pharmacy retail industry. Torre's brings a unique blend of creative and operational strengths and has achieved high levels of customer and employee satisfaction. His website can be found at http://www.adolfotorre.com. He also can be reached at torrerph(at)gmail(dot)com.
###
Media Contact:
Christine Smith
http://www.smurkmedia.com
c(dot)smith(at)smurkmedia(dot)com