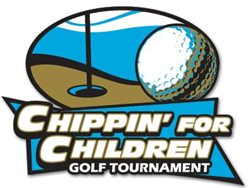 Contributing to these causes not only helps children cope with their disease, but also means getting that much closer to finding a permanent cure. -Dawn Berry
Carlsbad, CA (PRWEB) October 15, 2014
Processing Point was a proud sponsor of the 9th annual Chippin' for Children Golf Tournament that was recently held in Championsgate, Florida. The tournament is held each year as an effort to raise funds for charity. Proceeds from this year's event went to the Wingmen Foundation, which benefits children and their families affected by cancer and blood disorders.
The Wingmen Foundation is an inspiring organization founded by Chad Brown and Donald Regan II, both hemophiliacs themselves, who realized a void in physical fitness and physical therapy services in communities dealing with bleeding disorders, cancer, and other chronic conditions. The Wingmen Foundation believes that exercise, activity, education and advocacy can make a difference in the lives of the many children and families affected by such life inhibiting disease. As a sponsor, Processing Point hopes to help contribute to the Foundation's overall goal of improving the lives of those diagnosed.
"Processing Point is and always will be a huge advocate for helping today's children in need," said Dawn Berry, the company's Communications Director. "So many families today have a child living with and fighting against a life threatening disease like cancer or hemophilia. Contributing to these causes not only helps children cope with their disease, but also means getting that much closer to finding a permanent cure. This is why the company supports the annual Chippin' for Children golf tournament each year in addition to our many other charitable endeavors."
About Processing Point
Processing Point, Inc. is a leader in providing innovative solutions to small businesses nationwide. From cutting-edge, cloud-based time and attendance tracking to the latest in mobile payments technology, Processing Point invests heavily in new technology in order to bring products and services that save clients' time and money while performing mission-critical business tasks. Products like the uAccept cloud-connected point-of-sale system are forever improving the way of life for today's business owners. For more information on Processing Point, please call (800) 518-8925 x1005, or visit http://www.processingpoint.com.