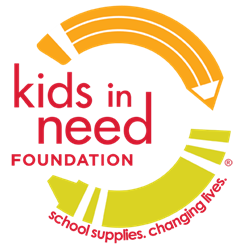 New York, NY (PRWEB) October 15, 2014
Precise Leads, the insurance marketing company, welcomed the fall season by collaborating with its insurance agent clients to benefit the Kids In Need Foundation.
"We're honored to help raise funds to help underprivileged kids across the nation," said Precise Leads Co-founder and CEO Antonio Franzese. "Supporting the educational success of our children is an incredibly important cause. As entrepreneurs, parents, and community members, we feel strongly that it's vital that every child has access to the resources they need to learn."
Precise Leads and their clients make an effort to support important causes throughout the year, with the company matching a portion of client spend as a donation. Precise has a wide footprint in the U.S., with thousands of insurance agent customers hailing from every state, as well as offices in five states and employees in even more locations throughout the nation. Many in these areas are affected by underfunded schools.
"With such a great response from our clients, it's clear that this cause resonated with our community," Franzese added. "We're all thrilled to contribute to KINF's important mission of ensuring that every child in America is ready and prepared to learn."
About the Kids In Need Foundation
The Kids In Need Foundation is a national 501(c)(3) charitable organization on a mission to ensure every child is ready to learn by providing free school supplies nationally to students in need. Since 1995, the KINF has distributed more than $550 million in school supplies, directly benefitting 3.6 million students and more than 120,000 teachers annually. The KINF has earned the Gold GuideStar Exchange Seal, and has consistently received the highest ratings from Charity Navigator.
About Precise Leads
Precise Leads provides insurance leads and sales prospects to insurance carriers, agencies, and individual agents across the country. Founded in 2004, the company's national marketing campaigns have connected millions of consumers with licensed agents across multiple insurance verticals including health insurance, auto insurance, life insurance, homeowners and renters, Medicare Supplement, Medicare Advantage and more. Precise has offices in New York, Columbus, Denver, Nashville, and Phoenix.