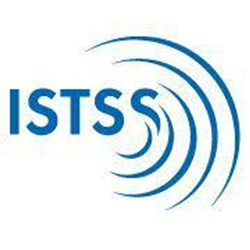 Deerfield, IL (PRWEB) October 14, 2014
The International Society for Traumatic Stress Studies (ISTSS) will welcome a distinguished group of trauma experts to its 30th Annual Meeting in Miami.
The ISTSS Annual Meeting is the largest meeting of researchers and clinicians dedicated to trauma treatment, education, research and prevention. This year's meeting theme is Healing Lives and Communities: Addressing the Effects of Childhood Trauma Across the Life Span.
The Meeting includes more than 150 sessions featuring information on the latest global research and clinical treatments for post-traumatic stress disorder and innovations in practice and research methods that have contributed to improved care for those impacted by childhood trauma across the life span. There will also be a Spanish track with simultaneous translation Spanish to English and English to Spanish. See the ISTSS Annual Meeting Program for more details.
The 30th Annual Meeting will feature keynote sessions Wednesday, Thursday, Friday and Saturday:
Panel Discussion: Changing Hearts and Minds: Can We Use Mass Media to Prevent or Heal Trauma?
Laurie Anne Pearlman, PhD, Marten W. deVries, PhD, MD, Llew, Smith, Filmmaker
Wednesday, November 5, 6:15 – 7:30 p.m.
Windows of Vulnerability: Impact of Type and Timing of Childhood Traumatic Stress on Neurobiology and Psychopathology
Martin Teicher, MD, PhD
Thursday, November 6, 9:00 – 10:15 a.m.
"This is My Story, I Am!" Facing Childhood Trauma within the Individual and the Community
Maggie Schauer, PhD
Friday, November 7, 9:00 – 10:15 a.m.
Panel Discussion: Pioneers in Child Trauma: Lessons Learned and Future Directions
Scheeringa, Michael, MD, MPH, Irene V. Intebi, MD, Lenore C. Terr, William Yule, PhD
Saturday, November 8, 9:00 – 10:15 a.m.
When:
Wednesday, November 5 – Saturday, November 8, 2014
Where:
InterContinental Miami
100 Chopin Plaza
Miami, Florida, 33131 USA
Educational Sessions Schedule:
Wednesday, November 5 8:30 a.m. – 7:30 p.m.
Thursday, November 6 9:00 a.m. – 7:00 p.m.
Friday, November 7 9:00 a.m. – 7:00 p.m.
Saturday, November 8 9:00 a.m. – 5:45 p.m.
Members of the media who want to register should contact Heather Fineman at hfineman@istss.org. Pre-registration and professional credentials are required for anyone wishing to register as a member of the media.
About the International Society for Traumatic Stress Studies (ISTSS)
The ISTSS is an international, interdisciplinary professional organization that promotes advancement and exchange of knowledge about traumatic stress. http://www.istss.org.
###
Media Contact:
Heather Fineman
hfineman(at)istss(dot)org
847-480-9028, ext. 255 (office)