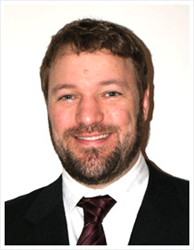 It is a great honor and nice vote of confidence from my peers around the state.
Shreveport, LA (PRWEB) October 14, 2014
Dean of Students Mark Miller has been named president of the Louisiana Association of College and University Student Personnel Administration (LACUSPA).
"It is a great honor and nice vote of confidence from my peers around the state," said Miller. "(As president) I'll be able to give back to an organization that was one of the most formative for me as a young professional. LACUSPA is unique in that senior student affairs individuals from other institutions went out of their way to mentor and include me. Something like that doesn't often happen in other big professional associations."
LACUSPA is Louisiana's leading professional organization working to address issues facing the many different areas of student affairs in higher education. Organization membership includes student affairs administrators, faculty, and graduate students at 25 public and private institutions. The work of its members directly impacts the lives of over 200,000 students.
Miller will serve a one-year term as president and an additional year as past-president. He is the first member of the Centenary community ever to serve as president, and only the third representative from a private college or university to be president of the organization in its 40-year existence.
During his tenure, Miller hopes to bring constituents from LACUSPA and other organizations related to student affairs together to build stronger relationships.
"Our style at Centenary and at smaller universities is very relational," said Miller. "We all know each other, and that's how we get things done effectively."