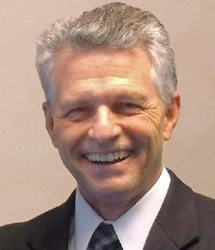 Houston, TX (PRWEB) October 16, 2014
The C12 Group, America's leading Christian CEO and Business Owner roundtable organization, announces the addition of Steve Chittenden to their growing team in the Greater Houston territory. Chittenden will work alongside Steve Van Ooteghem, Managing Chair for Houston, with an initial focus on the northeast Houston area – including Kingwood, Atascocita, Spring and The Woodlands.
"Steve is an excellent addition to the C12 Houston Territory. Our goal is to provide expanded opportunities for Christian CEOs and Business Owners to access C12's outstanding peer Advisory Board roundtables, one-on-one counseling, and MBA-level business development curriculum," said Van Ooteghem.
Plans include launching two new Executive Advisory Boards in the area within the next 90 days. Chittenden will host an Introductory Breakfast for Christian CEOs and Business Owners on Wednesday, October 29, 2014 in Kingwood. Those interested in attending may contact Chittenden at 281-686-1028 or by email at Steve.Chittenden(at)C12Group(dot)com.
Chittenden brings a wealth of experience to the Houston team gained from 40 years of professional service and ministry. He has served in vocational ministry positions that included multiple church staffing and leadership positions as well as church planter in central Texas. He has also led in the establishment of several businesses in the residential construction industry - and gained significant executive experience working with The Home Depot from their corporate offices in Atlanta in the planning and development of multiple highly successful business ventures for 17 years.
"After 20 years of 'vocational' ministry and 20 years of 'marketplace' ministry assignments, I sensed an intense calling to follow the Lord into the next phase of ministry, allowing Him to leverage my life's experiences in serving Christian CEOs and business owners to live out their faith and calling in their marketplace ministry. I am excited about becoming a part of The C12 Group and fulfilling our mutual mission of expanding His Kingdom across our world," said Chittenden.
About The C12 Group
Founded in 1992, The C12 Group is America's leading provider of executive roundtables for Christian CEOs and Business Owners. C12's mission is to "change the world by bringing forth the Kingdom of God in the marketplace through the companies and lives of those He calls to run businesses for Him." For more information about The C12 Group of Houston, contact Steve Chittenden at 281-686-1028, by email at Steve.Chittenden(at)C12Group(dot)com or visit http://www.C12Houston.com.