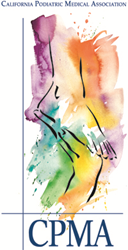 Your feet shouldn't hurt
Sacramento, CA (PRWEB) October 17, 2014
"Being a basketball player is very tough on the feet. Even with the hi-tech shoes that players wear nowadays. Hardwood has very little give to it and puts significant stress and pressure on the foot. It is highly probable that continuing to play on hardwood floors with a sore foot is what most likely caused Kevin Durant to succumb to his most recent injury. These guys are used to playing with pain… and a little ache doesn't get much attention, until it gets severe," said Dr. Albert King, attending physician at LAC+USC Medical Center.
After a Saturday practice, he was feeling an "aching" in his right foot, but after examination, it unfortunately turned out to be a 5th metatarsal fracture. Although metatarsal foot fractures are "simple" to treat compared to ankle, leg or hip fractures, 5th metatarsal base fractures or "Jones fractures" are deceiving when it comes to healing and recovery. Most of the time, people think of a fracture or a broken bone to be caused by a direct blow or a single traumatic event, however, in the case of 5th metatarsal base fracture, this rule doesn't necessarily apply.
"Any broken bone will receive quite a bit of attention, but in the case of a Jones fracture, things can get quite messy," says Dr. Albert Kim, a board qualified podiatric physician and surgeon. "Because it can happen not only with regular activities such as dancing or jumping, but also with only slight traumas such as twisting an ankle when stepping off a curb. To top it off, things only get more complicated because of the way Jones fractures have a history of being notoriously bad at healing due to a poor blood supply to the area."
Symptoms of a Jones Fracture
Patients that suffer from a Jones fracture will have symptoms that include:

Pain on the outside of the foot
Swelling
Bruising
Severe pain when walking or standing
Diagnosing a Jones Fracture
Since fractures are difficult to treat without proper medical attention, the best thing you can do if you suspect you may have a Jones fracture is to seek medical treatment from a foot and ankle specialist. This can prevent the problem from worsening and will uncover any other collateral damage in the early stages.
Treatment of a Jones Fracture
Depending on the extent of the fracture, treatment may include a cast, splint, or walking boot. This treatment is typically sufficient for most mild Jones fractures, however, the patient must not put any weight on the injured foot for a period of six to eight weeks, or sometimes even longer.
Fractures that are larger in nature have longer than expected healing time, or if improperly healing, will have to be treated surgically. Athletes or individuals in professions where standing and walking are necessary will most likely opt for surgery because of the typically shorter healing time required. For the surgical correction, a podiatrist will use the best suited method for each individual fracture, which may include an internal bone screw, bone plates, internal wires, or pins. The foot is then cast afterwards. The recovery, even after surgery, may take three to four months.
In either scenario, healing time will depend on health status, age, and any other contributing factors. Sometimes a bone stimulator can be introduced to accelerate or assist in the healing process. In most cases, rehabilitation will be required after the cast is removed. It may take some time, but typically after two to three weeks of physical therapy, one will gradually be back to normal activities. Once healing is complete, one should talk to his/her podiatrist about ways to reduce the chances of further foot injuries which should include certain exercises, stretching, custom orthotics, and shoe recommendations.
"Although a small break in a small bone seems mundane, an improperly treated Jones fracture can cause major complications because of its inherently bad healing ability," says Dr. Kim. "If a Jones fracture fails to heal correctly, the patient may be required to wear a cast for up to twenty-four weeks or be required to have multiple surgeries. Since even the smallest of activities can cause a Jones fracture, if you have any symptoms or if you suspect you may have a Jones fracture, it is best to see a podiatric physician to prevent any potential complications from occurring."
Those who are as unfortunate as Kevin Durant to experience this injury must make an informed decision on their future treatment. Podiatric physicians are trained to especially treat foot injuries using nonsurgical or surgical treatments and can best inform patients on their options. CPMA member physicians are uniquely qualified among medical professionals, based on their education, training, and experience. If an Achilles tendon injury is suspected, finding a podiatric physician is just a click away at CalPMA.org.
Founded in 1912, the California Podiatric Medical Association (CPMA) is the leading and recognized professional organization for California's doctors of podiatric medicine (DPMs). DPMs are podiatric physicians and surgeons, also known as podiatrists, qualified by their education, training and experience to diagnose and treat conditions affecting the foot, ankle and structures of the leg.
CPMA, Keeping Californians on their Feet – Healthy, Active and Productive!
References:
Kevin Durant fractures foot – ESPN NBA, October 13, 2014
http://espn.go.com/nba/story/_/id/11688088/kevin-durant-oklahoma-city-thunder-fractured-foot
Kevin Durant likely to miss 6 to 8 weeks with foot surgery – SB Nation, October 12, 2014
http://www.sbnation.com/nba/2014/10/12/6964813/kevin-durant-injury-jones-fracture-foot-thunder
MBA NVP Kevin Durant fractures foot – CBS Sacramento, October 13, 2014
http://sacramento.cbslocal.com/2014/10/13/nba-mvp-kevin-durant-fractures-foot/