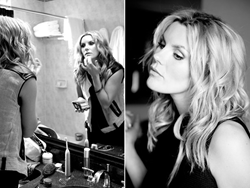 The predictions that Psychic Kristine gave in Grace Potter's reading were astounding. These Advisors never cease to amaze us the way they connect on such a deep, emotional level.
Langhorne, PA (PRWEB) October 29, 2014
Grace Potter, rock star and lead singer of Grace Potter and the Nocturnals, consulted Psychic Source, the most respected psychic service since 1989, and has just approved the release of her reading details to the public. Psychic Kristine provided rapid fire answers to Potter's questions on timelines (When should she start writing new music? When should she buy a house?), affairs, auras, and even the spirit lurking in Potter's home.
Psychic Kristine, using her pendulum, asked spirit if Potter should dive into more writing. The response was a yes, including a 10 month timeline. Kristine also confirmed that a project the artist was working on at that time would flow together well and provided Potter with timing on that event.
As for a possible new home, Potter asked Kristine about a house she was looking at in Vermont. Again, spirit gave a fairly precise timeline, confirming that they'll come to a financial agreement by the end of February 2015—will the star and her husband make the move? We can only wait and see.
Then Potter got personal. "I do want to ask about love. I'm married, I'm gonna stay married but if I were ever to have an affair, there's this one guy. He's kind of a dream boat. I have recurring dreams all the time… I'm with this man, it's definitely not my husband. His name begins with a 'J'… Jack Nicholson."
Psychic Kristine's answer evidently blew Grace Potter away—and it was caught on video in Psychic Source Celebrity Readings: Episode 1.
Besides Kristine's astoundingly detailed predictions, she talked of Potter's blue/purple aura, meaning she has a lot of energy around her and could possibly be a medium herself. Not surprisingly, Potter's quite friendly with the spirit inside her current home and told Kristine, "You picked up on so much stuff and you totally gave me goose bumps!"
Pieces of the reading are caught on video, along with several other readings featuring musicians and actors. Check out the video on YouTube or search for Psychic Kristine on PsychicSource.com.
*****
About Psychic Source:
Founded in 1989, Psychic Source is the nation's oldest and most respected psychic service. Psychic Source's advisors are experts in astrology, horoscopes, numerology, tarot cards, clairvoyant readings, and many other psychic disciplines. Psychic Source believes in its community of authentic Psychics and stands behind the authentic psychic readings they deliver to clients. Visit them online at http://www.psychicsource.com.
For more information, contact:
Maryanne Fiedler, Marketing Director
maryanne(at)psychicsource(dot)com
215-953-8568